Lounging around
We have designed the lounge area so it is a lovely cozy space, with the wood burner in the fireplace as the focal point.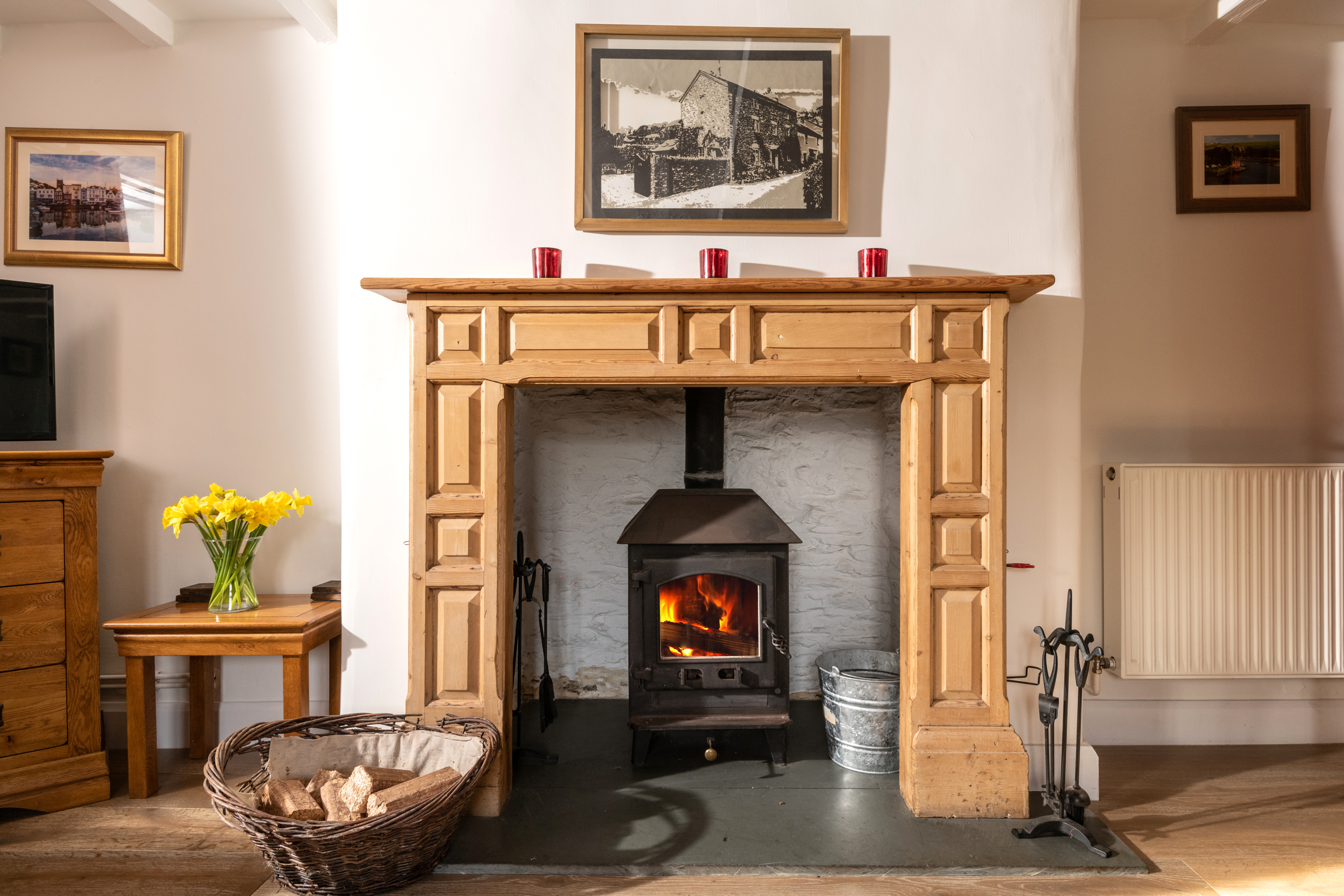 Gather in the sitting area of this beautiful room to sit and chat about the adventures you have had or the antics of your dogs that day, maybe curl up on one of the welcoming squishy leather sofas that await you and your dogs (please bring throws for them).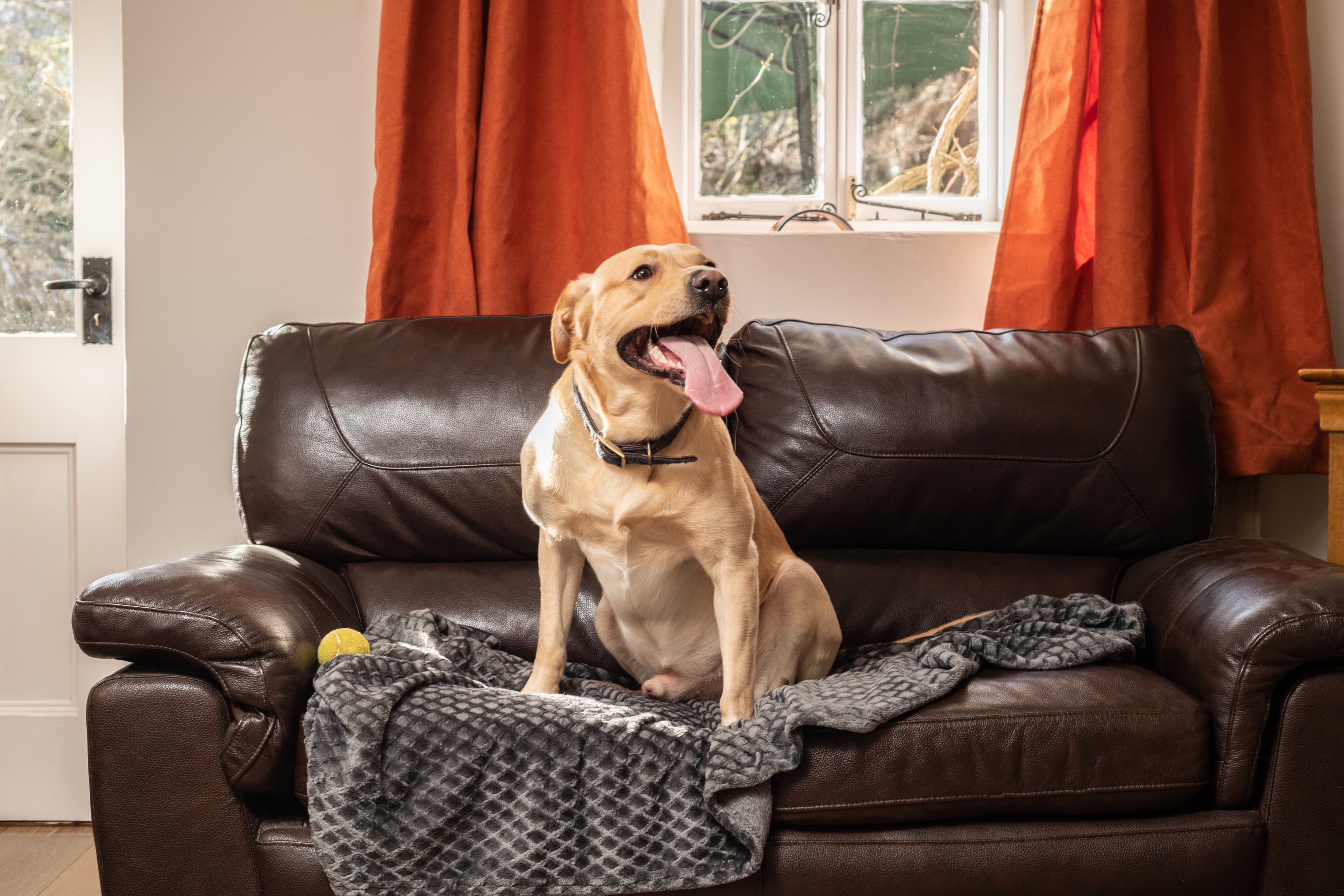 Curl with a good book, forgotten some holiday reading then borrow a book from the wide selection we keep for guests to use during their stay in the snug.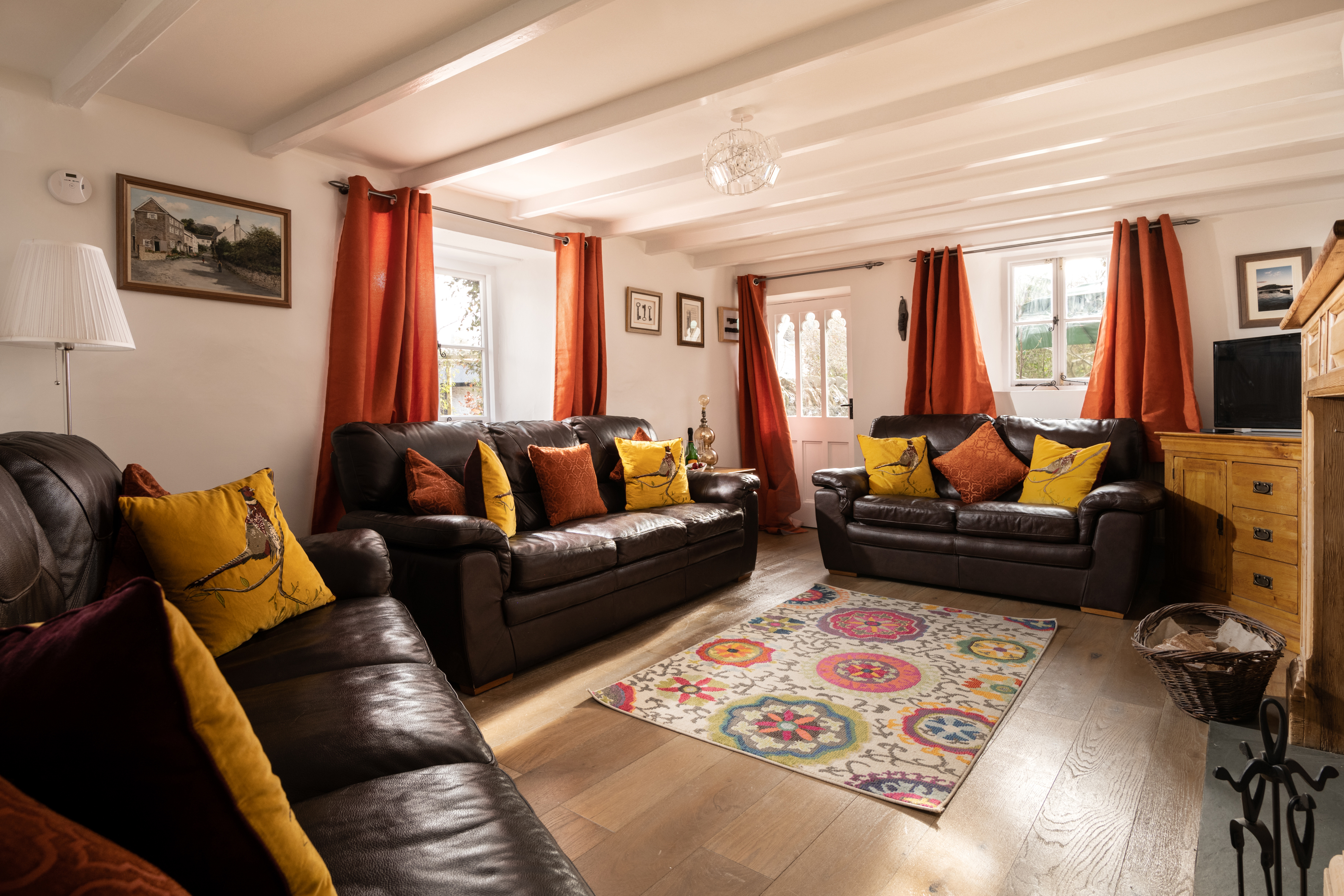 Or choose from a selection of games designed to keep the whole group entertained. Or perhaps just pop on the TV wth Sky Entertainment and Netflix provided by Sky Stream and relax. In the cooler months, why not light the Woodburner you can lose yourself in the flames, why are they so mesmerising?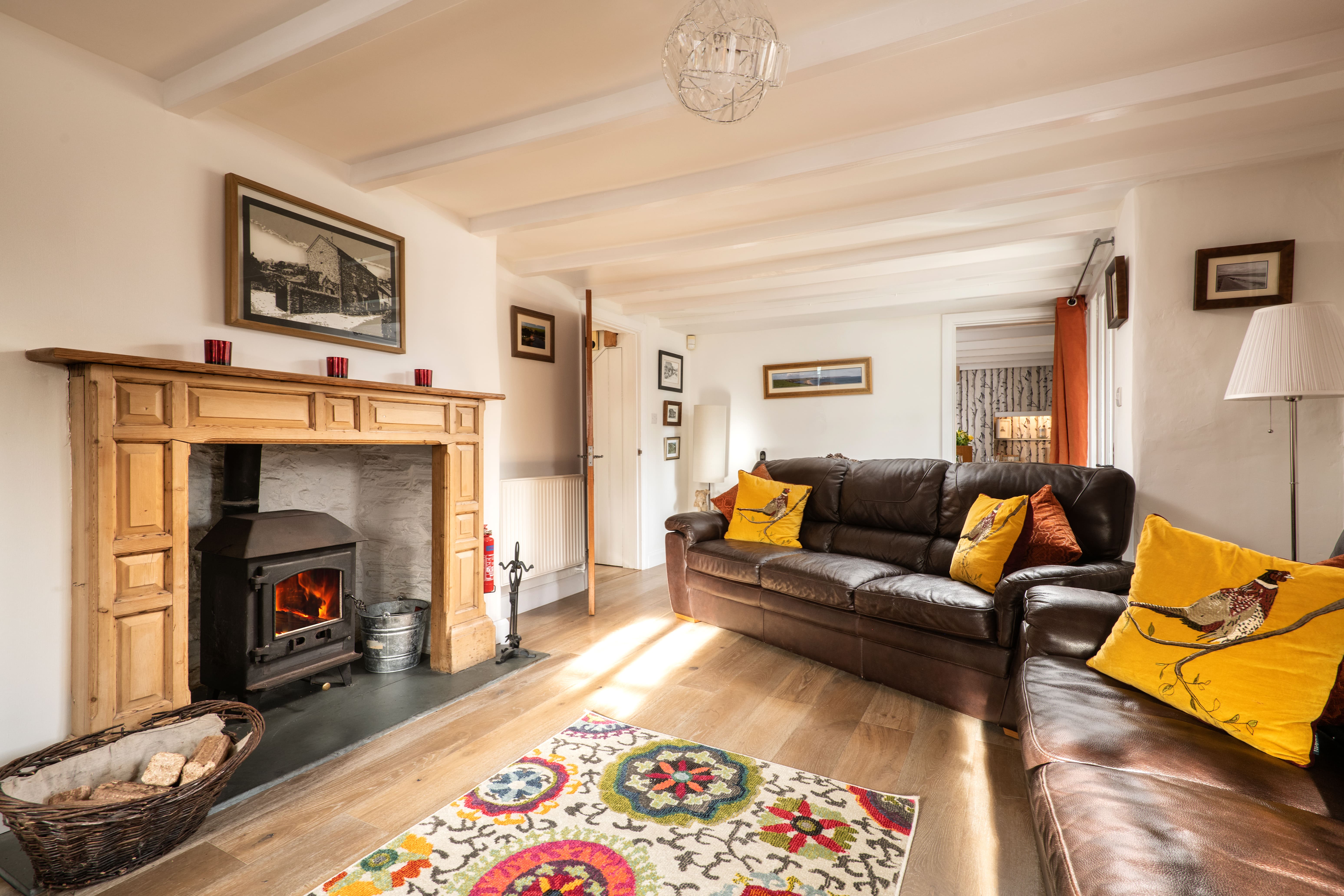 The artwork in the lounge is mainly themed on the house itself and the local area. With old postcards and photos of the house, it is one of the most photographed houses in the village, a commissioned bespoke paper cut picture above the fireplace, and an original painting of the house from a local artist. A friend saw it in a local auction and brought it for us. The framed photographs are all local and taken by Emma.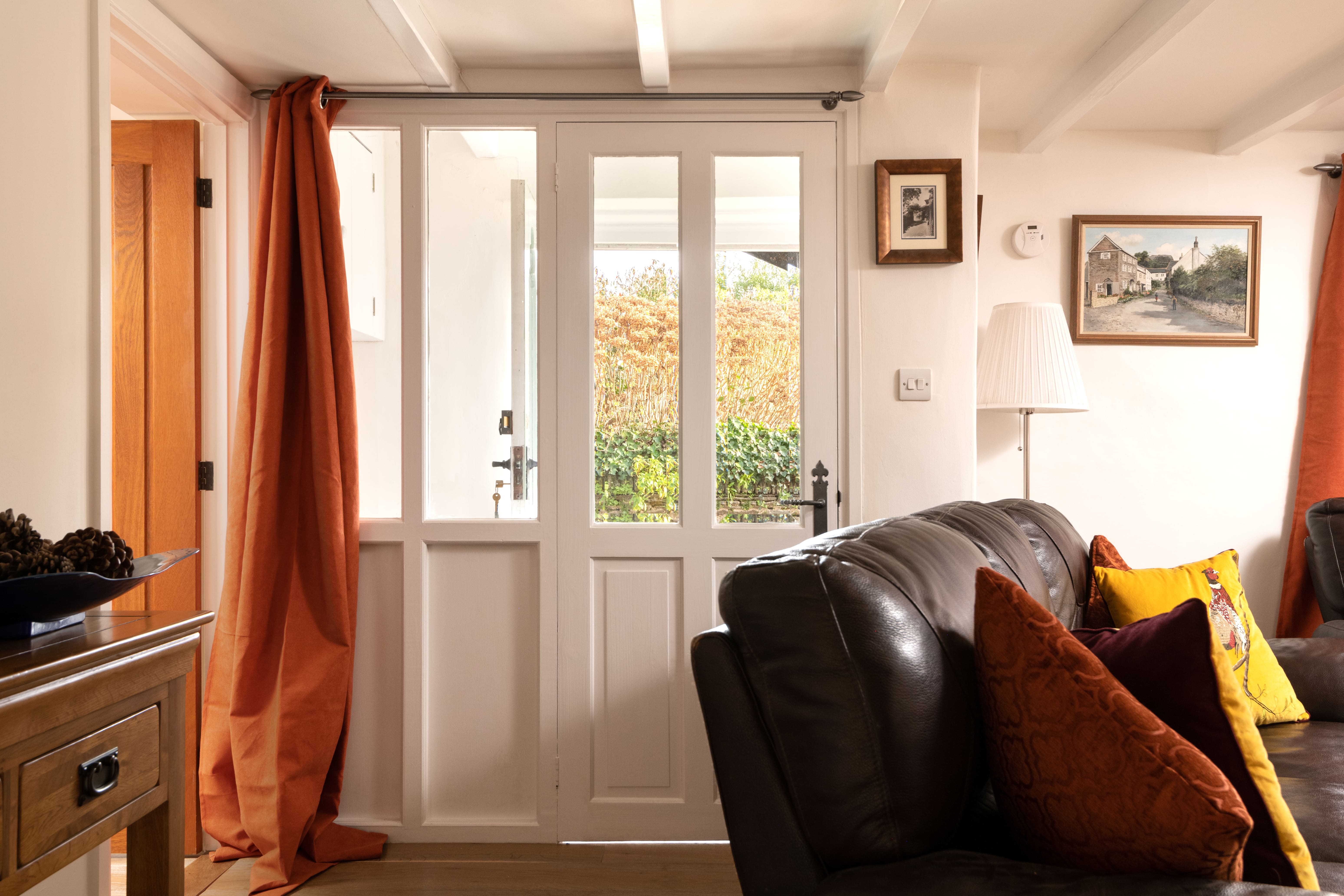 A door leads from the lounge into the dining room, and the wooden floor planks align between the rooms, when decorating the house we have paid attention to even these little details. It is that attention to detail you would expect in your own home and we want Rill House to really be a home from home. 
We would love to welcome you to stay please let us know if you have any questions for our pricing click here and then choose 'Show More' at the bottom. To see our availability click here. We only take direct bookings so contact us to book your dog welcoming holiday.