Time to Dine
Serve meals at the large dining table, the perfect spot for a hearty breakfast, long lunch, or laughter-filled dinner with plenty of room for everyone.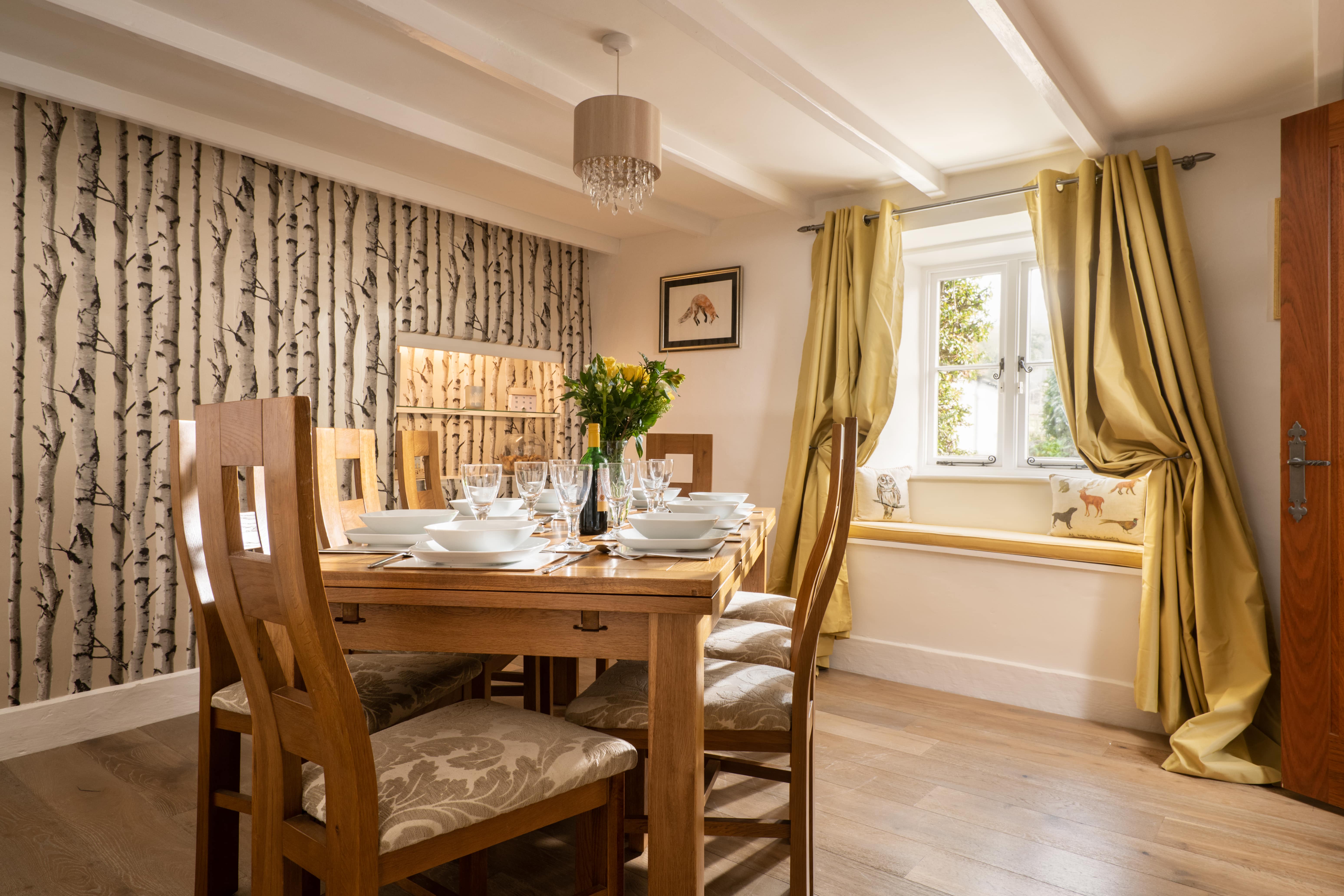 As with all the rooms in the house, the dining room's decor has a 'theme' we chose a woodland wildlife approach to this room with its glamourous 3D wallpaper to the bespoke art and framed British wildlife photos taken by Emma.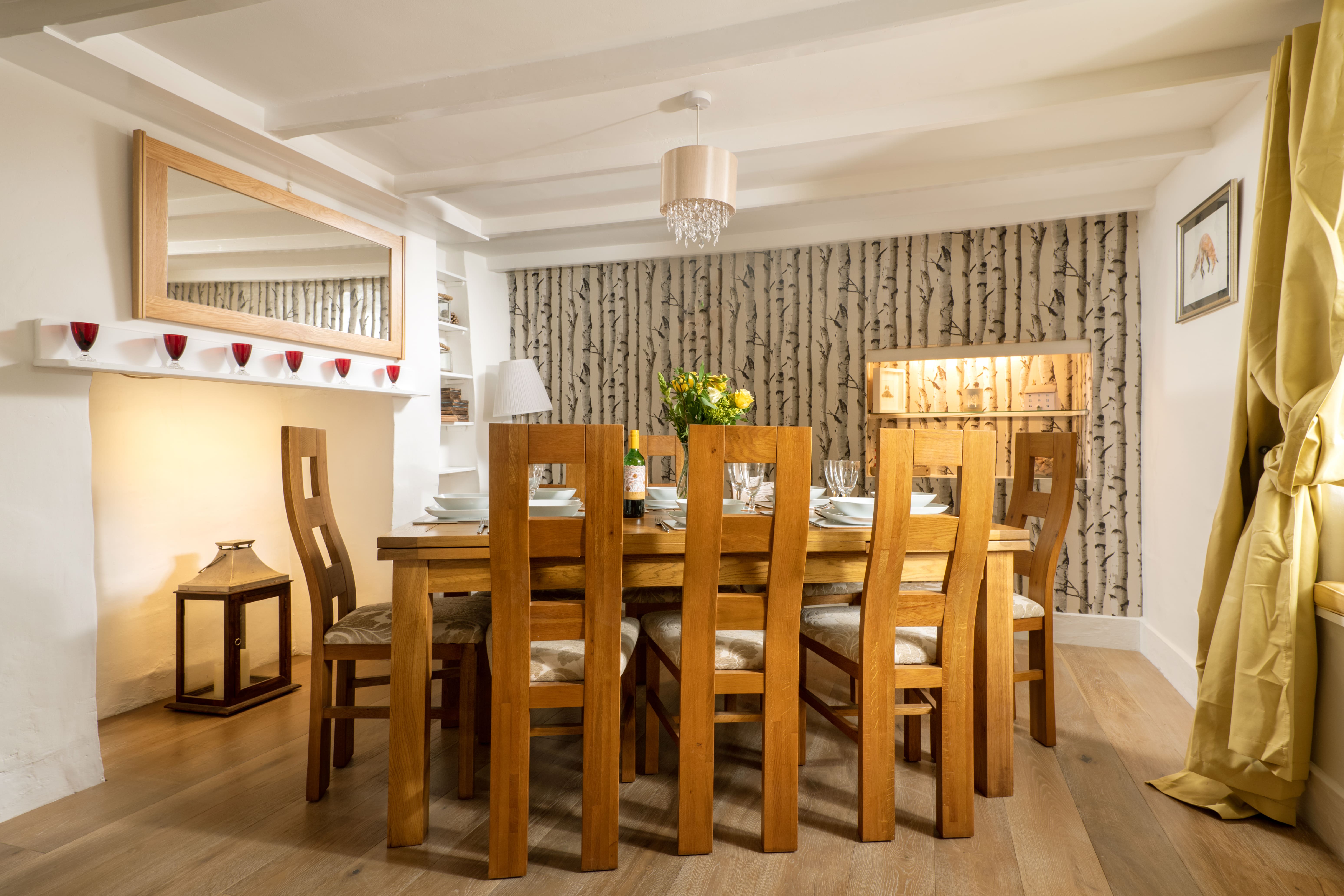 Or if no one wants to cook then how about a takeaway?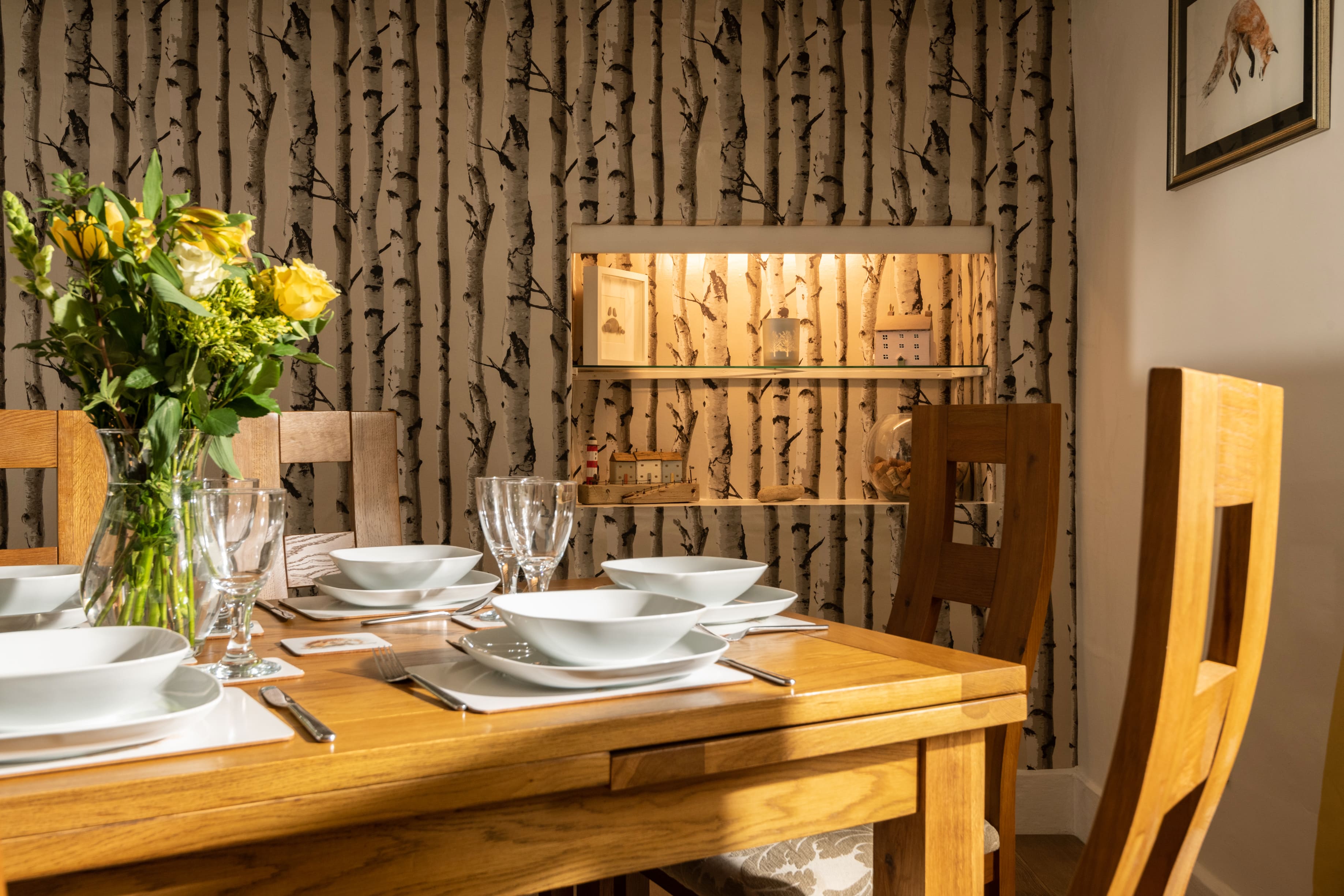 We would love to welcome you to stay please let us know if you have any questions for our pricing click here and then choose 'Show More' at the bottom. To see our availability click here. We only take direct bookings so contact us to book your dog welcoming holiday.