Huge Enclosed Garden and Large Enclosed Courtyard
The South Devon area has a wonderful micro-climate and we have been known to sit outside in the middle of December without the need for a coat, so we have paid the same attention to detail outside the house as inside.
The garden is just over quarter of an acre with a minimum 4ft boundry.
The large enclosed courtyard on one side has the house, the 2nd side has a wall over 6ft, the 3rd side is a wall with a solid gate a minimum of 5ft, the 4th side has a stream with a low wall and garden gate into the huge enclosed garden. The external walls of the garden are stone walls with bushes in front and 4ft, the 5 bar gate is covered in fine mesh to the ground. One side is 4ft high rabbit fencing with a hedge in front.
Drive-in through the double gates into your secure enclosed south-facing courtyard where you have private parking for up to 3 cars.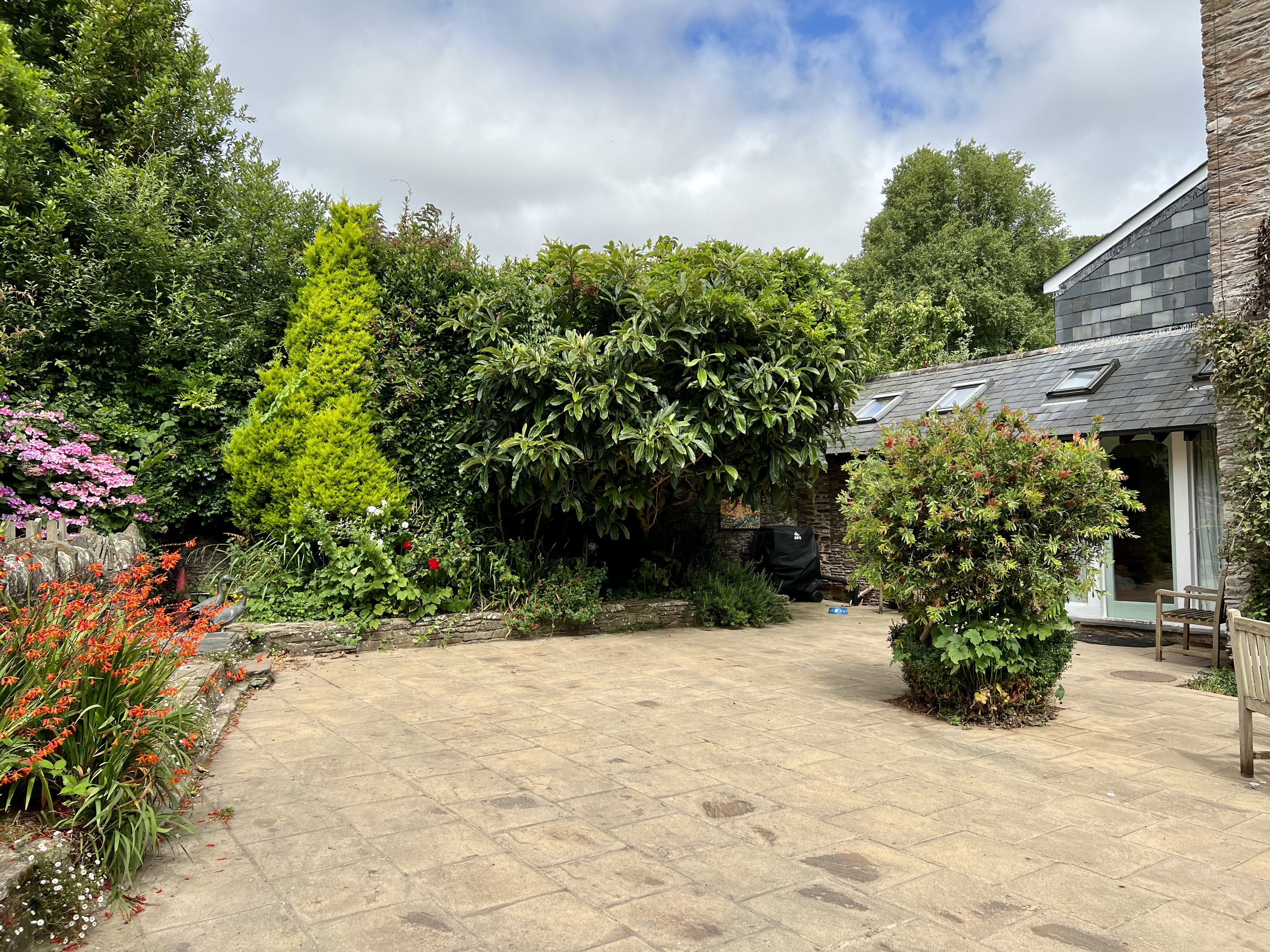 We have a private stretch of stream that runs between our courtyard and garden. You can see behind Sophie the solid metal mesh that stops dogs from going commando under the wall, there is one where the stream exits as well.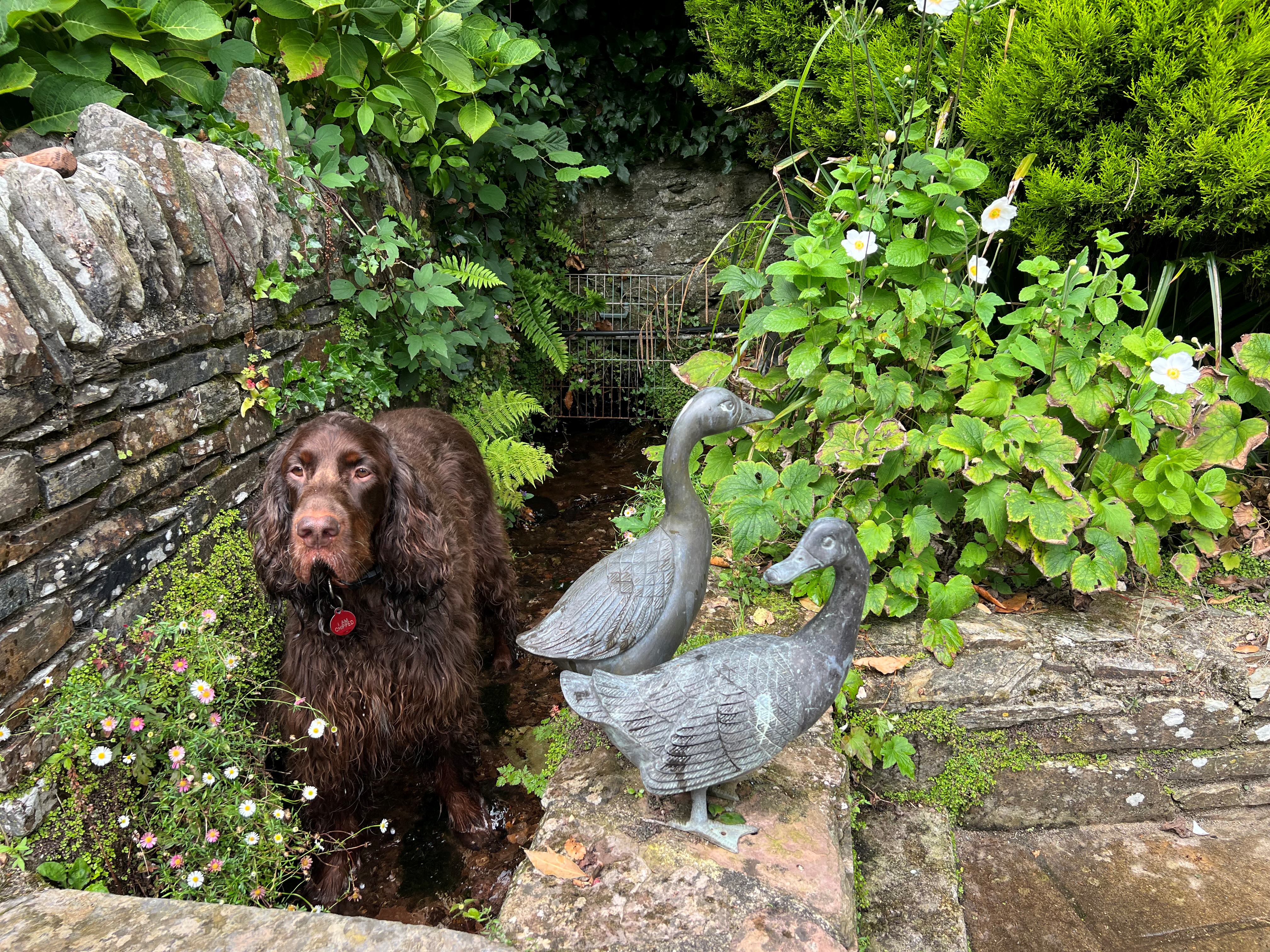 Wooden outside dining table and chairs, and a charcoal BBQ are all waiting for you while all the sounds you can hear are our stream that runs between the courtyard and garden accompanied by bird song.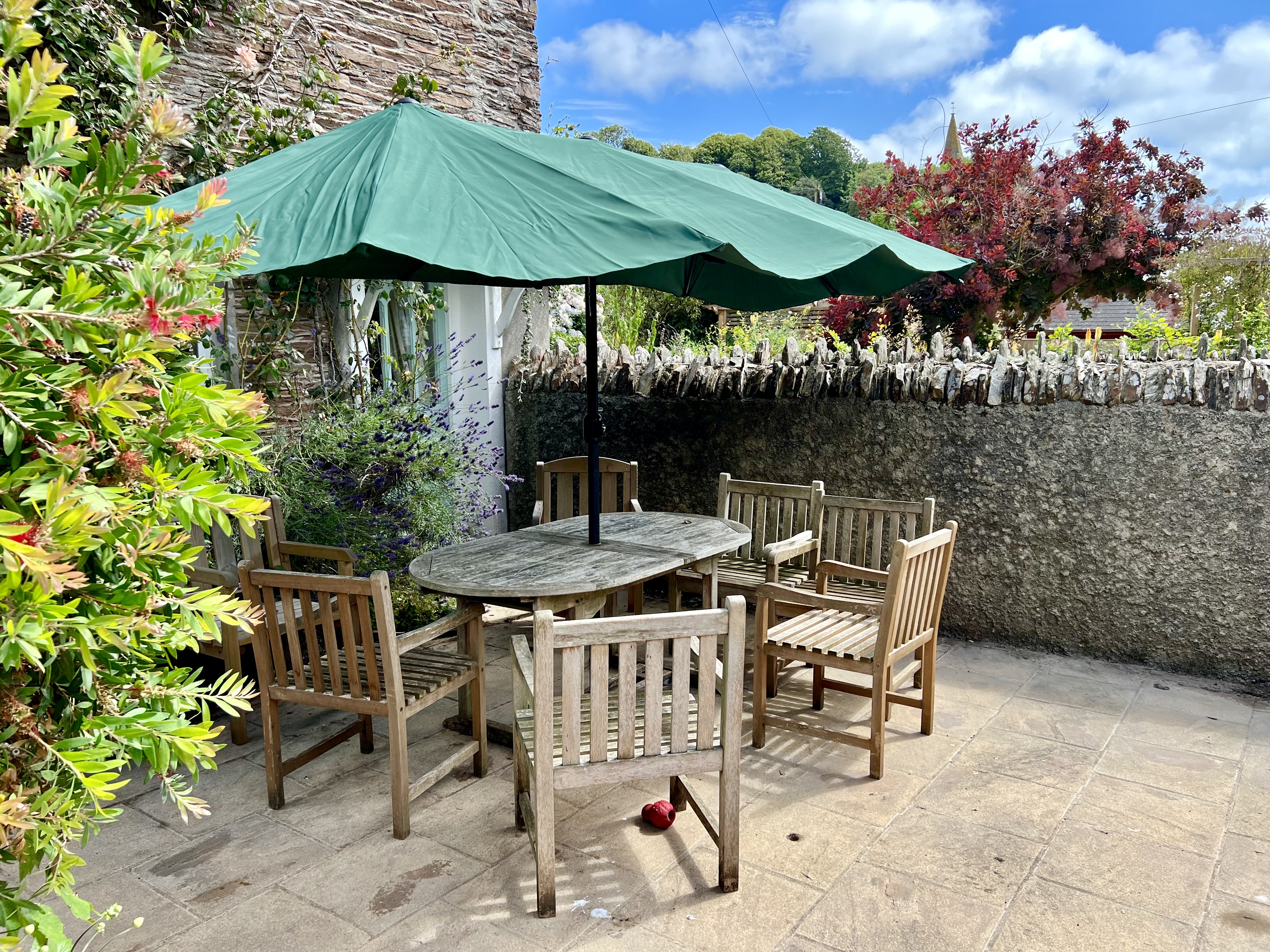 A pedestrian bridge takes you between the garden and the courtyard.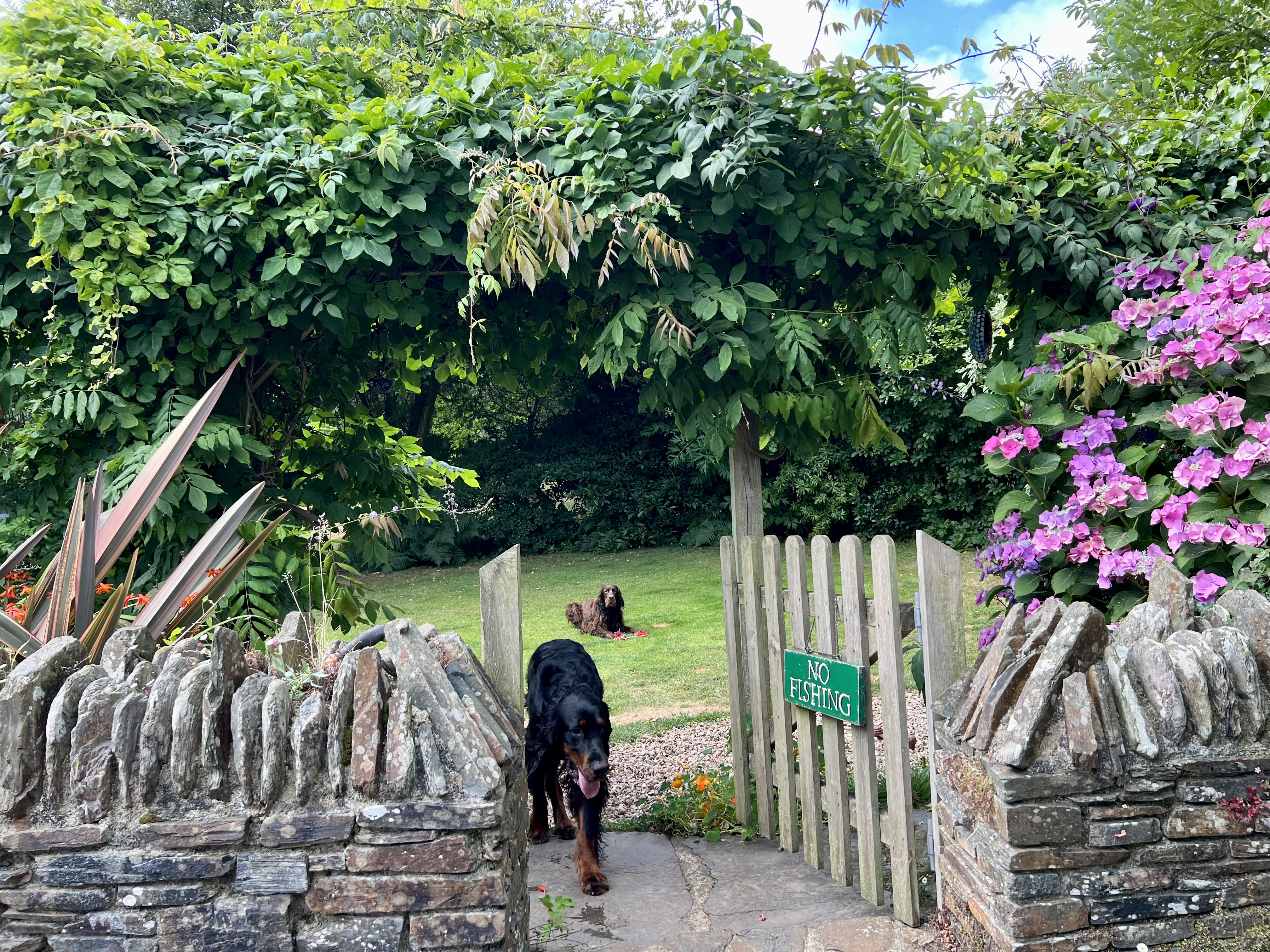 Our huge enclosed private garden which is just over a quarter of an acre is perfect for children and dogs to explore and play. We provide a range of outside games from boules to skittles for guests' enjoyment.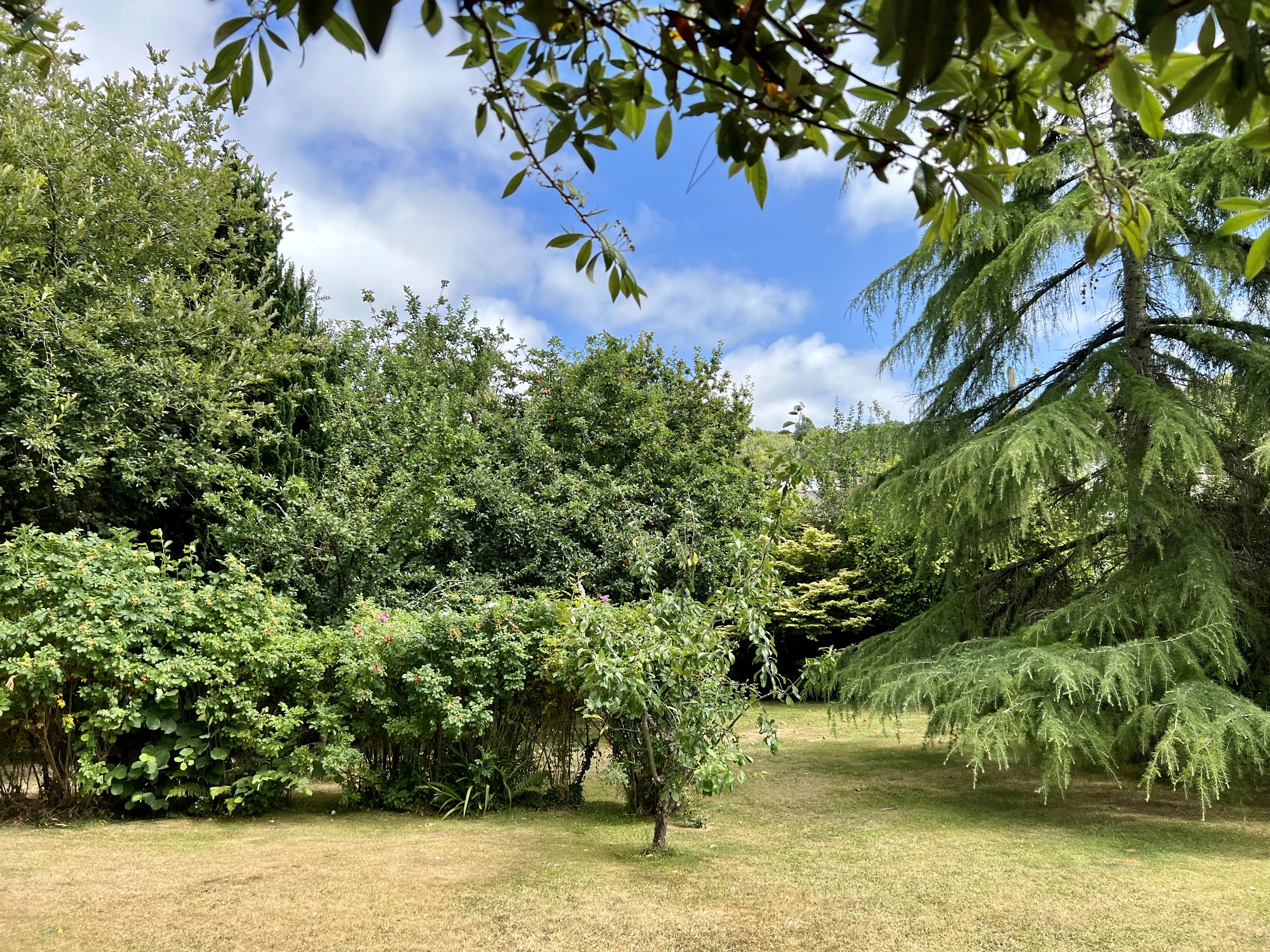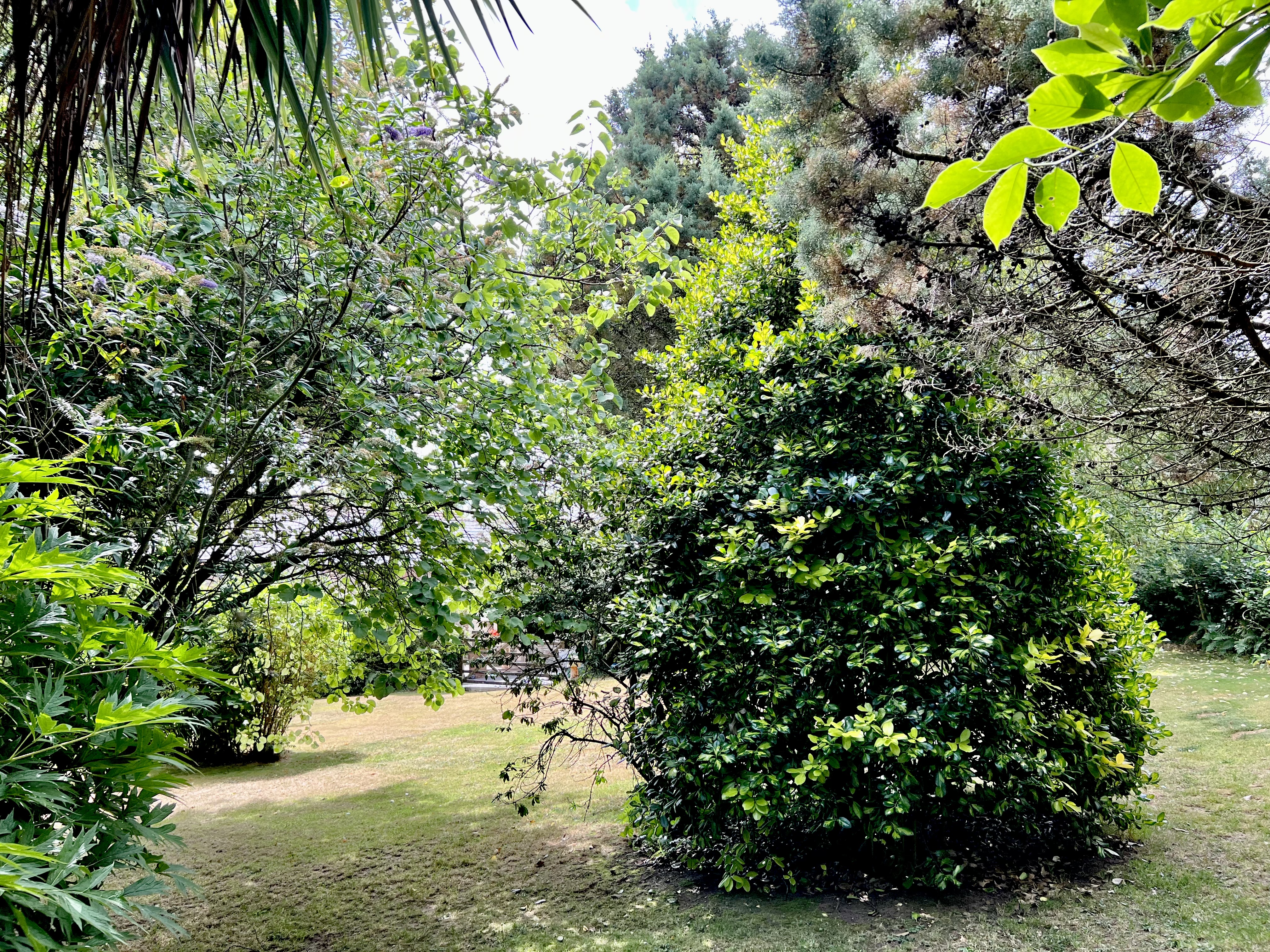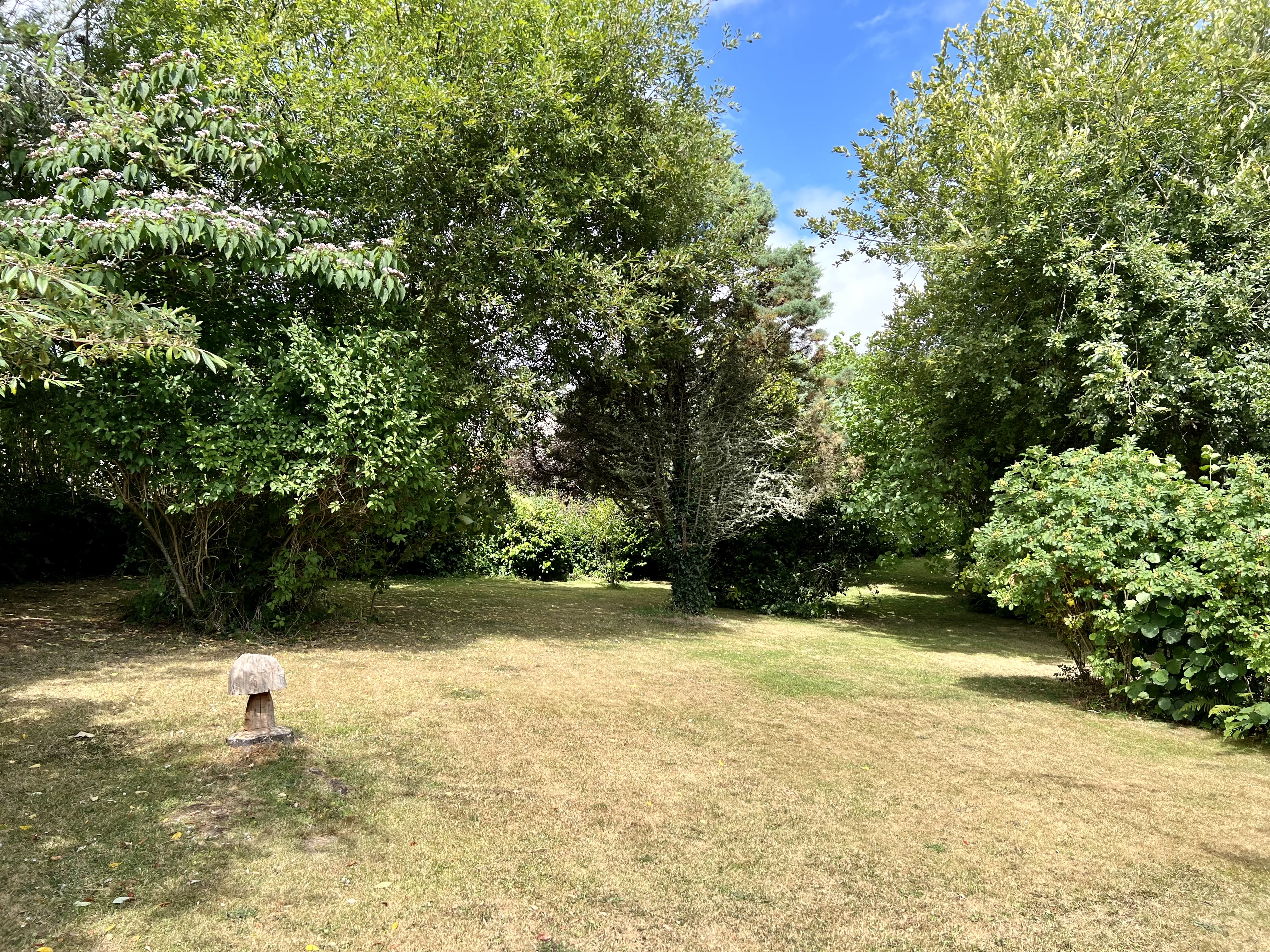 All this space is for our guests and their dog's exclusive use.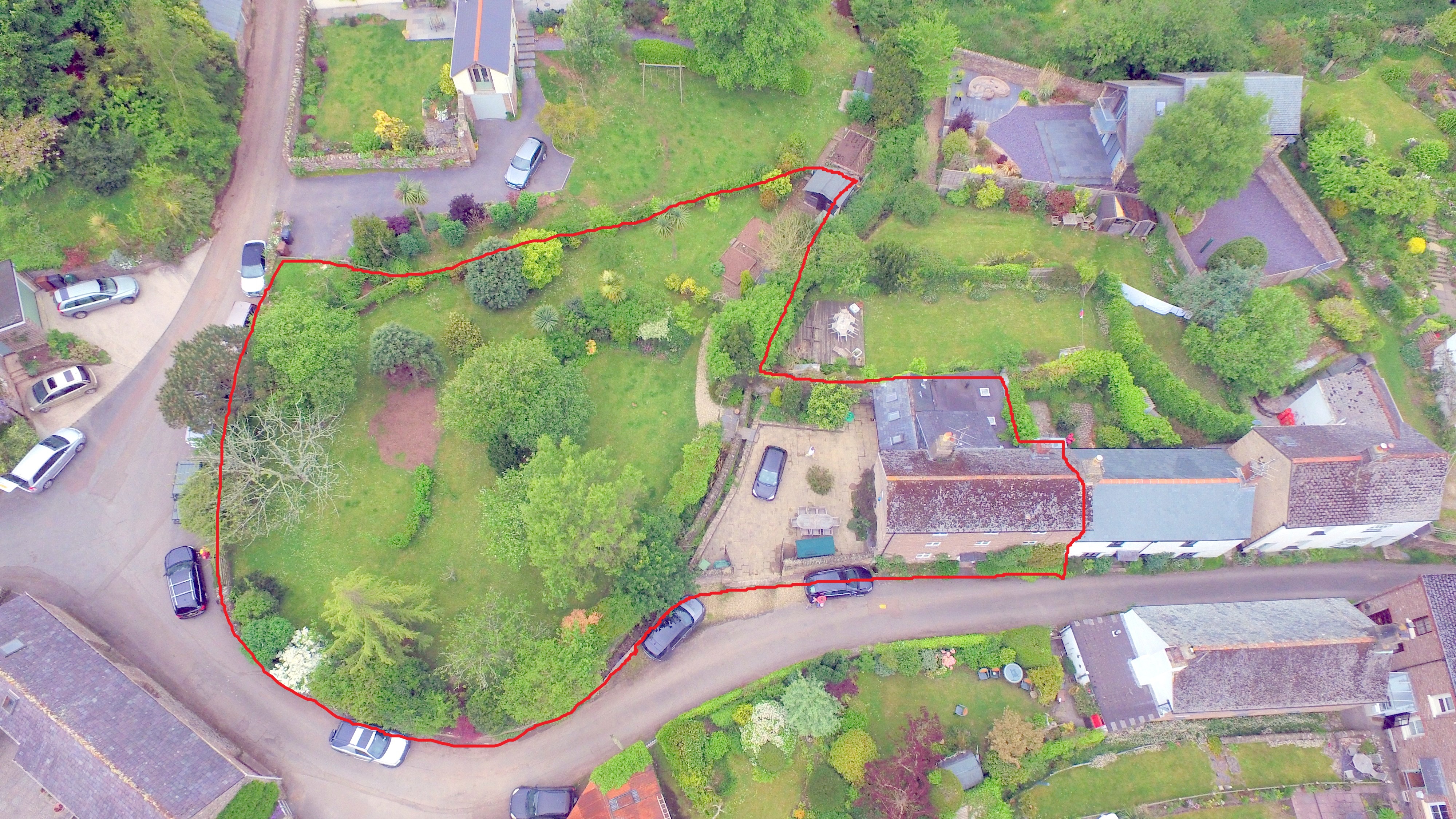 We would love to welcome you to stay please let us know if you have any questions for our pricing click here and then choose 'Show More' at the bottom. To see our availability click here. We only take direct bookings so contact us to book your dog welcoming holiday.