As dog owners and lovers ourselves, we understand how important it is for you to find somewhere to stay that welcomes your dogs we brought Rill House with ours in mind and we know yours will love it as much as they do!
We welcome unlimited dogs of all breeds to stay, we don't even ask what breed they are, why would we? 
The response from our Local Authority regarding us still welcoming dogs registered under the Exempted Dogs Register is that "if the gardens are secure and for the sole use of the occupiers of the holiday accommodation, then you would not have to insist that owners muzzle and lead their dogs as it would not be considered a public place." 
All this space is for our guests and their dog's exclusive use.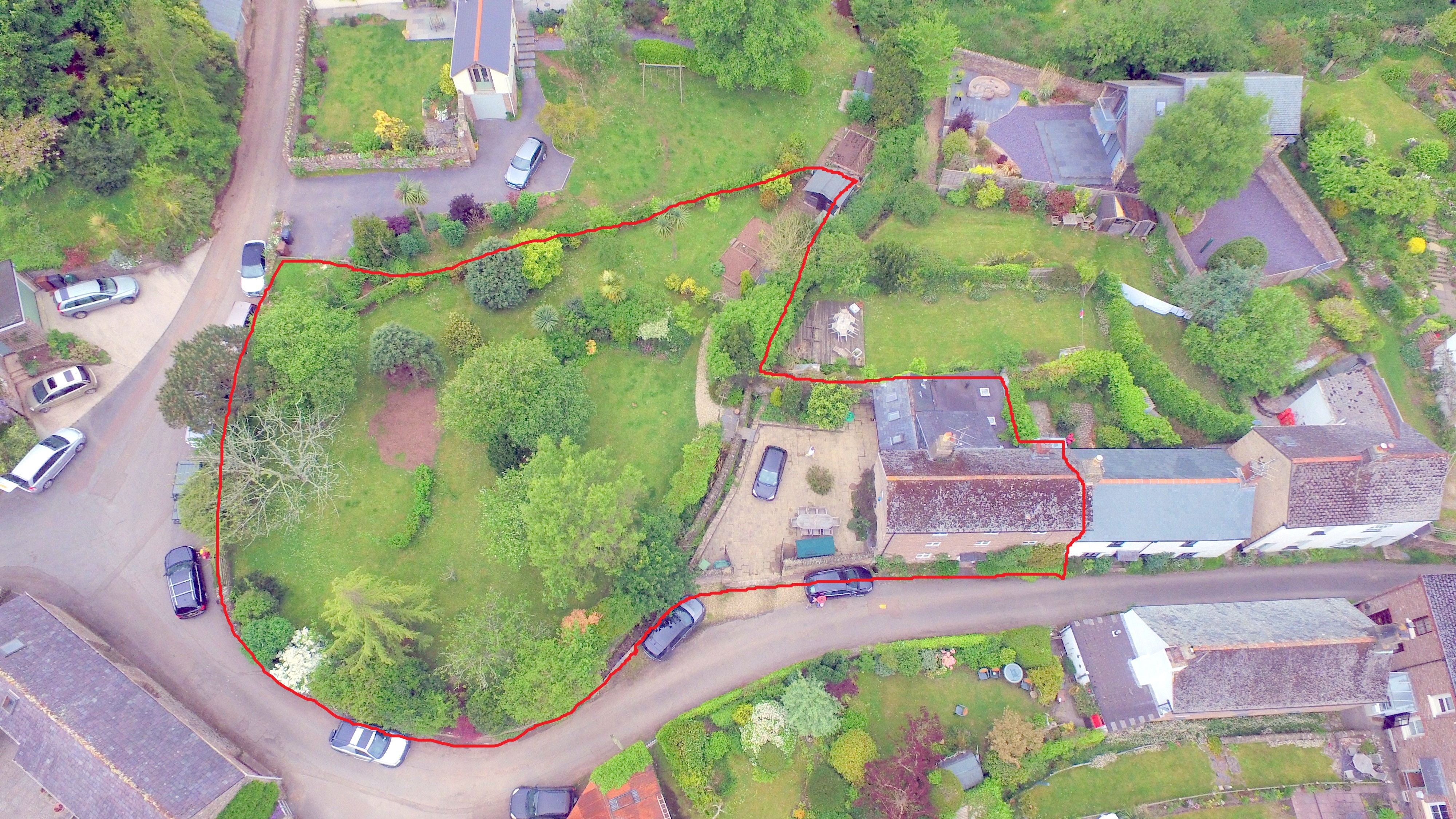 Our garden and courtyard are fully enclosed (if you have any queries please do contact us either via our Facebook page or contact us on here as we understand you want to be sure).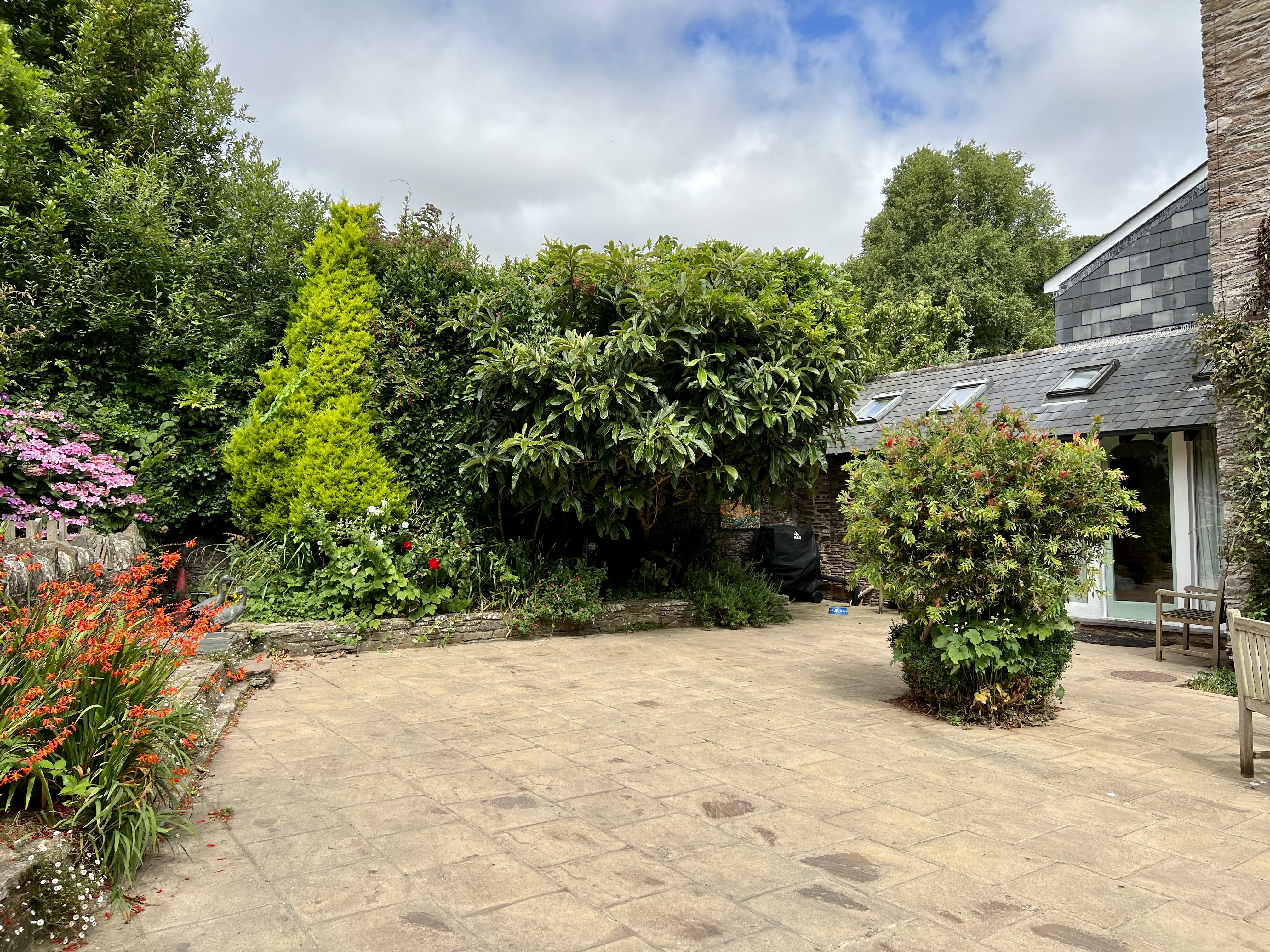 The large enclosed courtyard on one side has the house, the 2nd side has a wall over 6ft, the 3rd side is a wall with a solid gate a minimum of 5ft, the 4th side has a stream with a low wall and garden gate into the huge enclosed garden. The external walls of the garden are stone walls with bushes in front and 4ft, the 5 bar gate is covered in fine mesh to the ground. One side is 4ft high rabbit fencing with a hedge in front.
There are more details on this page Garden as well.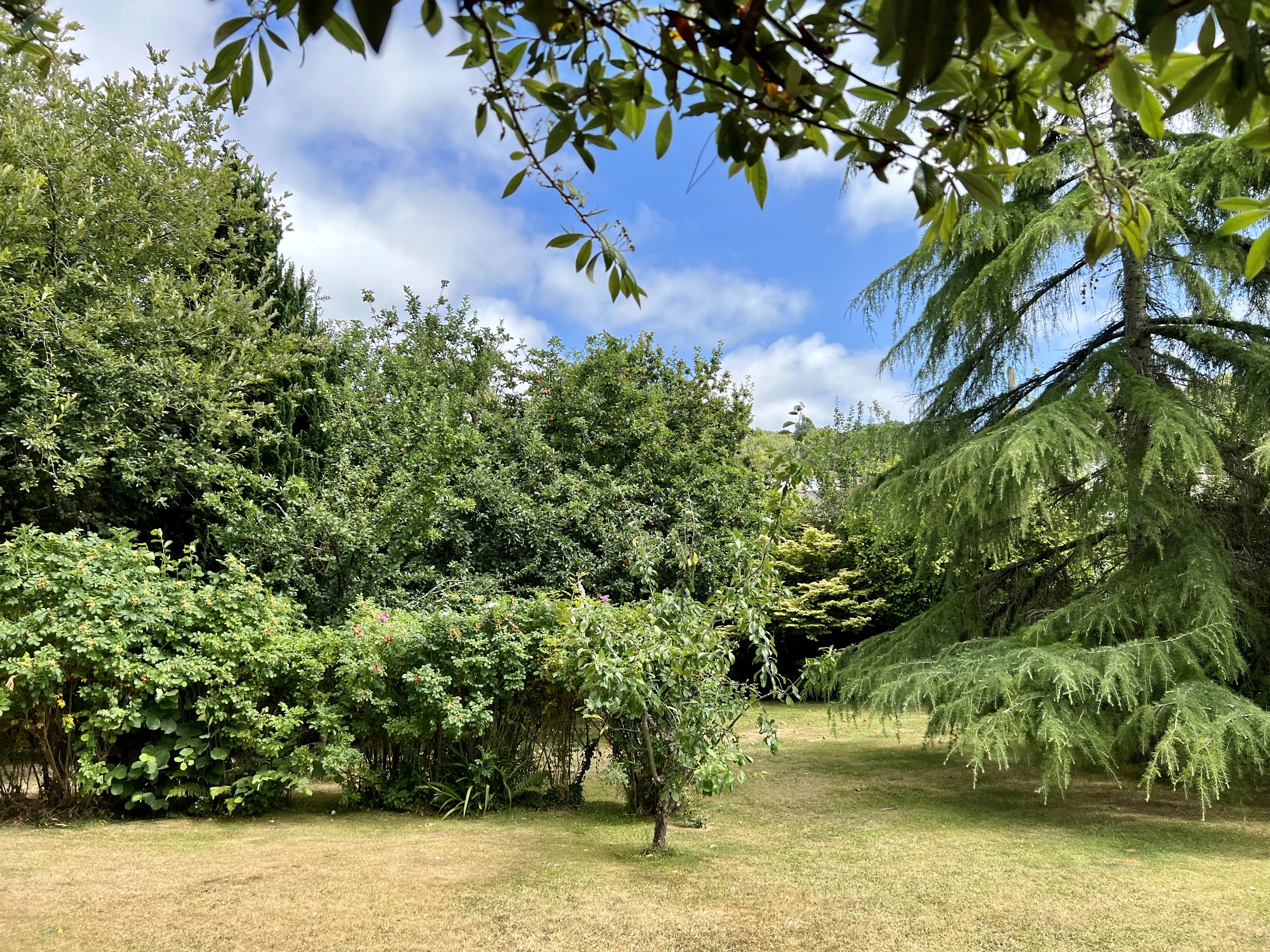 Your dogs are welcome on sofas with your throws.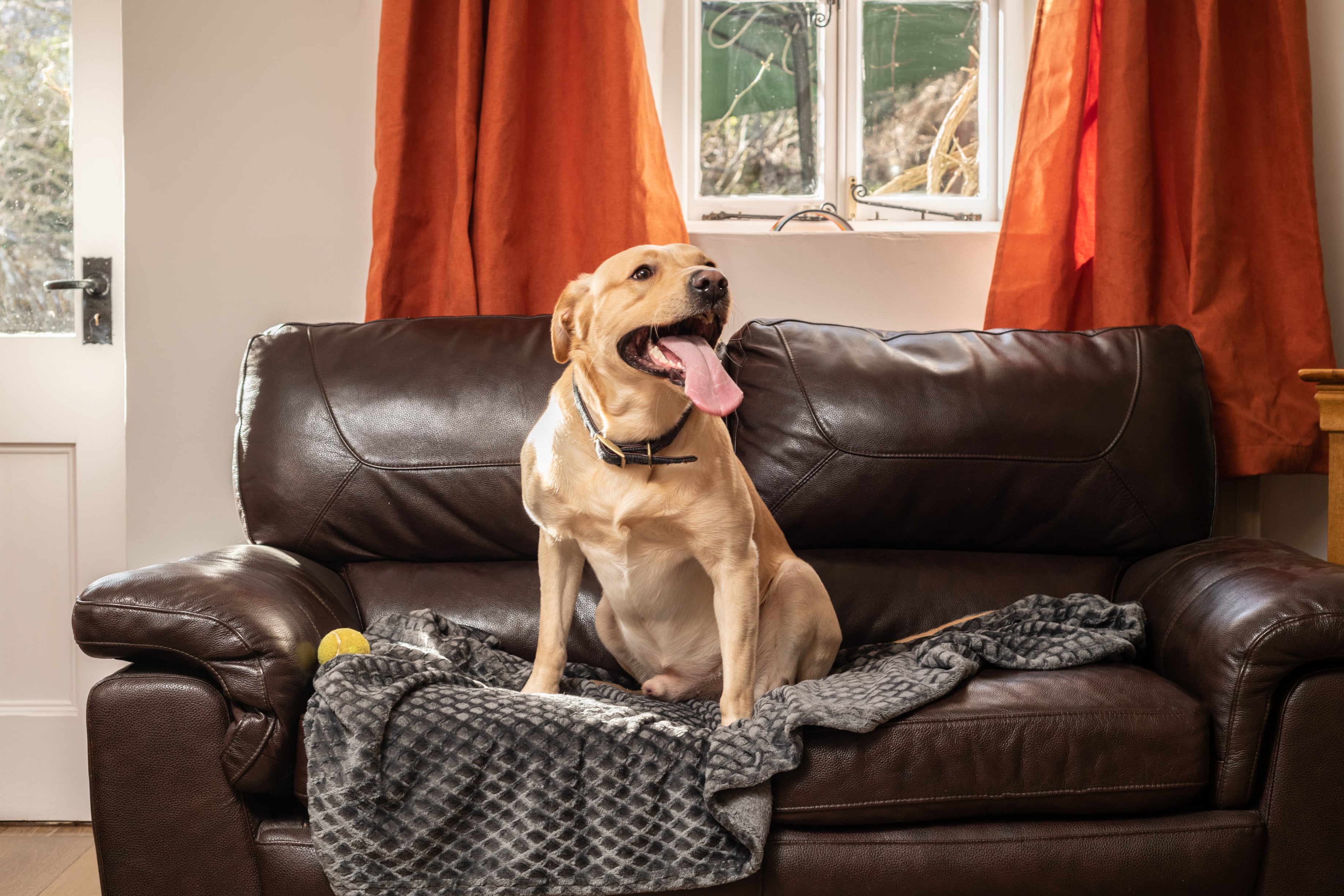 If your dogs sleep on your bed please let us know as we will remove all our bedding from the beds they will be sleeping on, including duvets, and you will need to bring your own. Or for a small charge to save on packing space, you can use our duvets (you still need to bring your own bed linen).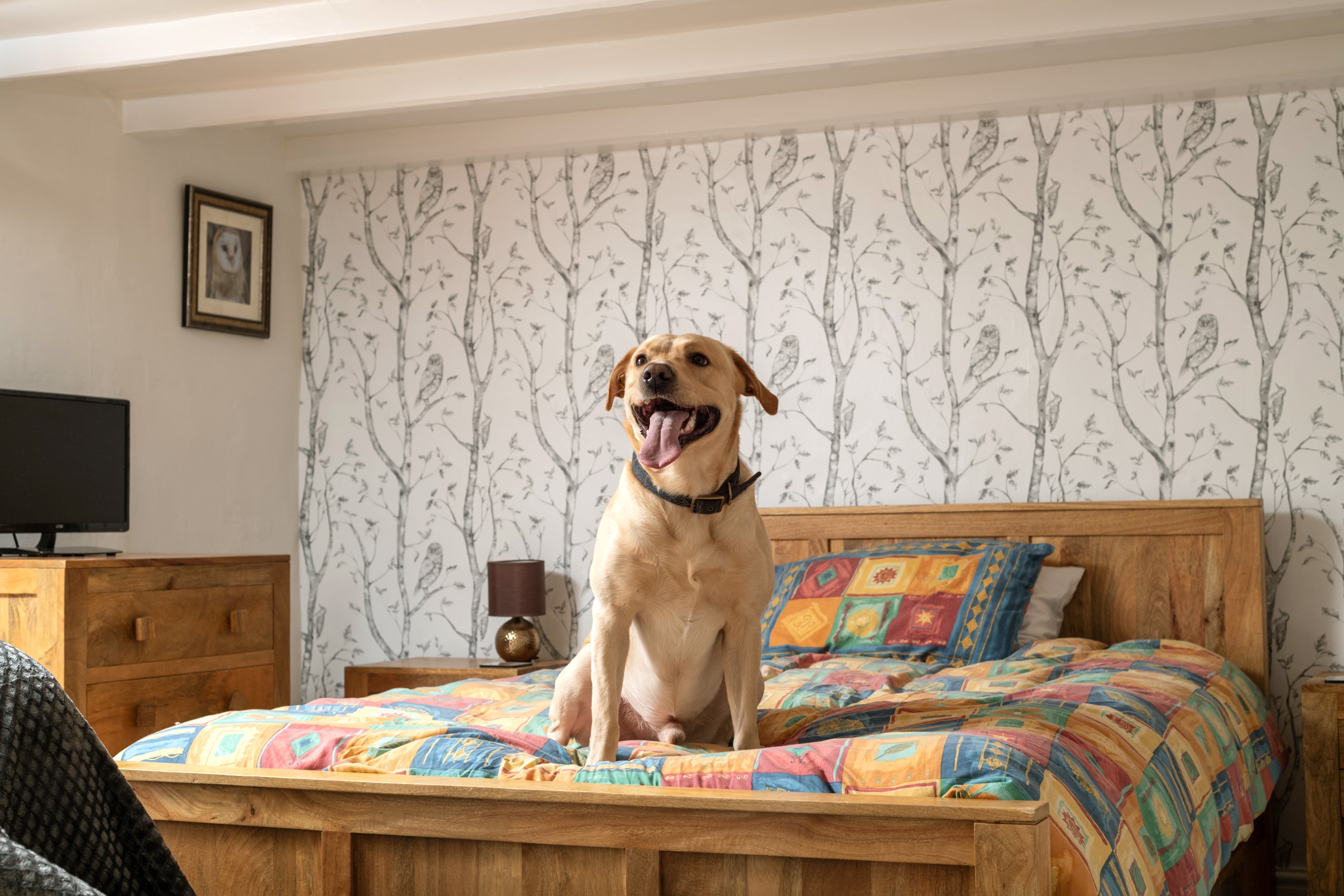 We know that dogs can 'take a wrong turn' sometimes when they are somewhere new so for your peace of mind we loan you holiday dog tags to add to your dog's collars during your stay. Please do not leave them in the house alone, after all, they are on holiday as well, we do provide details for a local dog sitter who will come to the house to look after your dogs if you do wish to go out without them.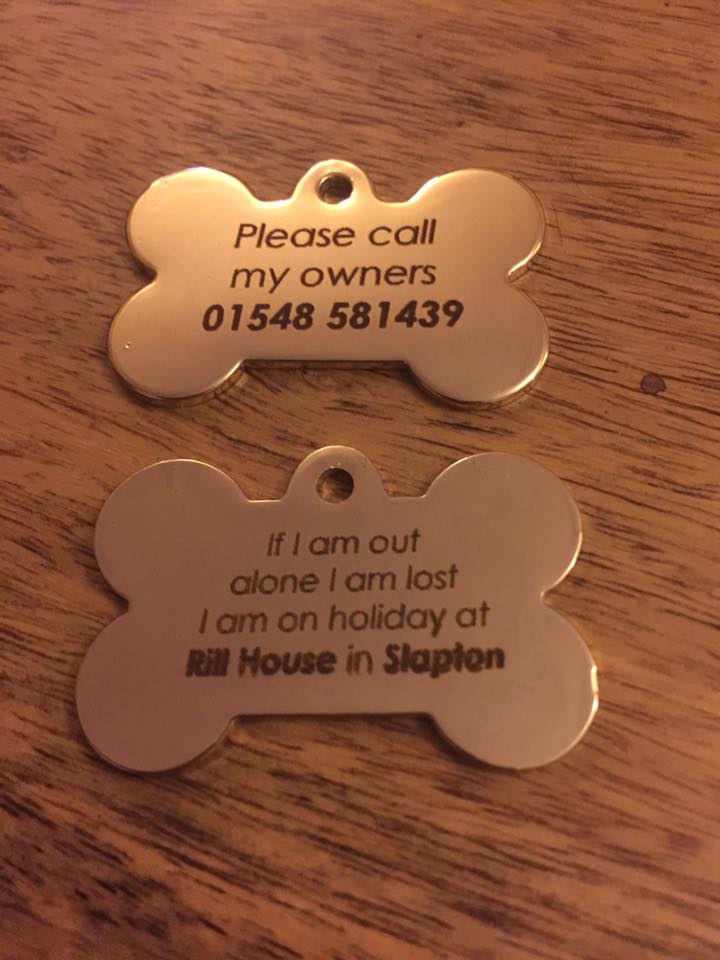 We have lots more details for your dogs in this section of our online guidebook
Our online guide book was created by us for both your holiday home but also the South Hams area of South Devon so you can start to plan your holiday straight away. All the recommendations are for dog-welcoming places to eat, shop, walk, visit, and of course beaches.
We have two village pubs both a short stroll from the house that welcome dogs and serve great food, the South Devon region is well known for how dog friendly it is, and nearly all the local pubs, cafes, restaurants, and shops welcome dogs. Do take a look at our local area section in our guide book 
Our local beach is just half a mile walk/drive from the house, 3m long and dog-friendly all year round we are spoilt for choice with dog-friendly beaches do take a look at our beach section in our guide book 
We love to see photos of your dogs on holiday, please do share them with us.
Our dog charges are £25pw for up to 2 dogs then £25pw per dog for each additional dog up to 5 dogs and no additional charges for any further dogs, so capped at a £100 max. Dog guests must be over 6 months of age at the time of the holiday, house trained, clean, no bitches in season, and please up to date with flea prevention treatment.

There are no charges for assistance dogs, current or retired Police, or Military dogs, contact us for more details.
We would love to welcome you to stay please let us know if you have any questions for our pricing click here and then choose 'Show More' at the bottom. To see our availability click here. We only take direct bookings so contact us to book your dog welcoming holiday.