Kitchen and Breakfast Room
All the best gatherings happen in the kitchen! 
Whether you plan to eat in or out we created this kitchen as a social space but also one that will more than enable you to cook large meals without falling over each other. It leads onto the sun trap of a courtyard with its separate dining area you will be spoilt for choice. Don't forget the dining room is also an option.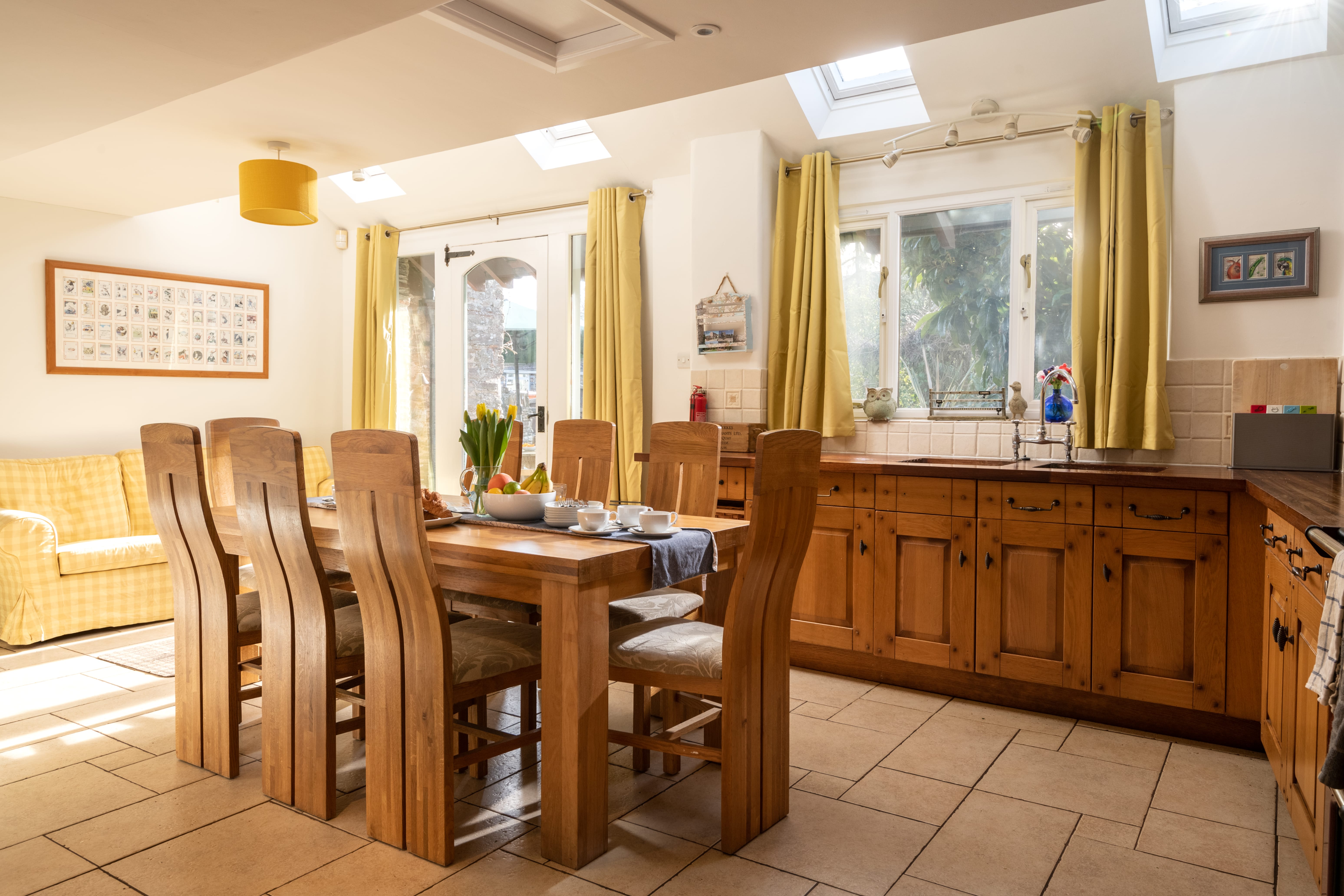 A central kitchen table allows those who are not involved in the cooking to still socialise with the cooks. The huge kitchen window looks out over the courtyard and out to the garden, the full-height entrance door and windows on either side provide lovely views out onto the courtyard,especially from the comfy 3 seater sofa.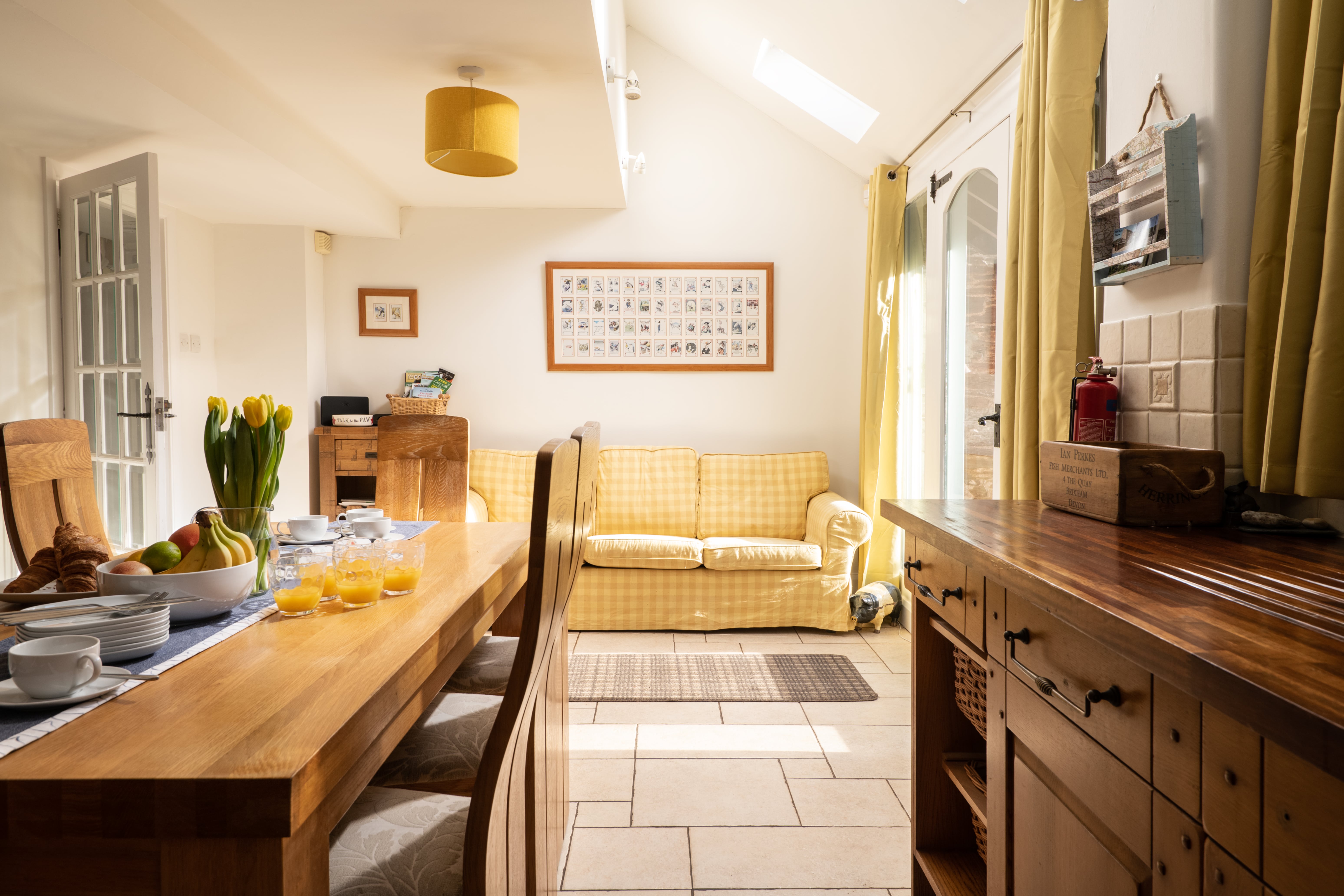 Whether you're a budding cook or a seasoned chef, the kitchen is a dream complete with an electric range cooker, a large American fridge-freezer, and all the appliances you'll need to whip up a feast. Take a look at our online Guidebook to see a list of the kitchen and Utility equipment we provide.