Cancellations or Special Offers
We know that it is really frustrating to find you have missed a cancellation or special offer so we created our WhatsApp group for Rill House and
 

so you won't miss out if we have anything to share
We very rarely get any cancellations but if we do or any special offers will be shared with this WhatsApp group first.
Don't worry about getting lots of annoying pings, I am the only person who can post in the group so you know if you get a notification it will be worth looking at.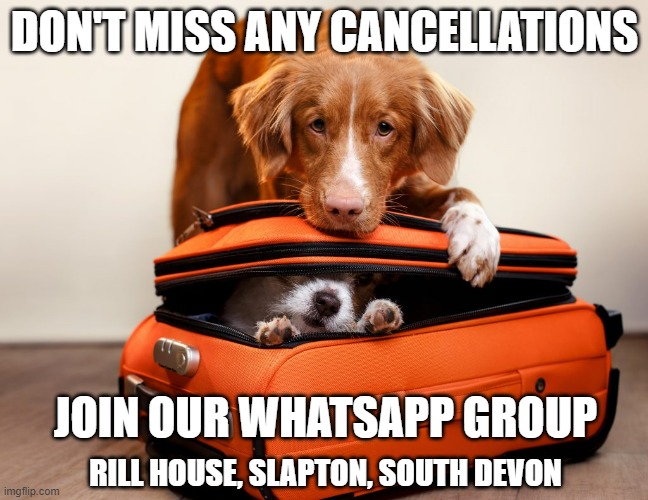 We would love to welcome you to stay please let us know if you have any questions for our pricing click here and then choose 'Show More' at the bottom. To see our availability click here. We only take direct bookings so contact us to book your dog welcoming holiday.