When we brought our 1st holiday cottage in Dartmouth we had Jake (ESS) who was actually my 1st dog, I fell in love with him when he was 1 hour old and that love affair continued his whole life. Archie (GWP) arrived on New Year's Eve at 12 weeks old, never the brightest of boys his heart was full of love and his tail never stopped wagging. Harry (Gordon Setter) joined us 6 weeks after Archie and he was the complete comedian of the family. Laugh with him and he loved it, laugh at him and he was very vocal in his disgust!
Sadly Jake was a Golden Oldie by the time we brought that house but we had a couple of years of wonderful holidays with him down there before he passed over the Rainbow Bridge.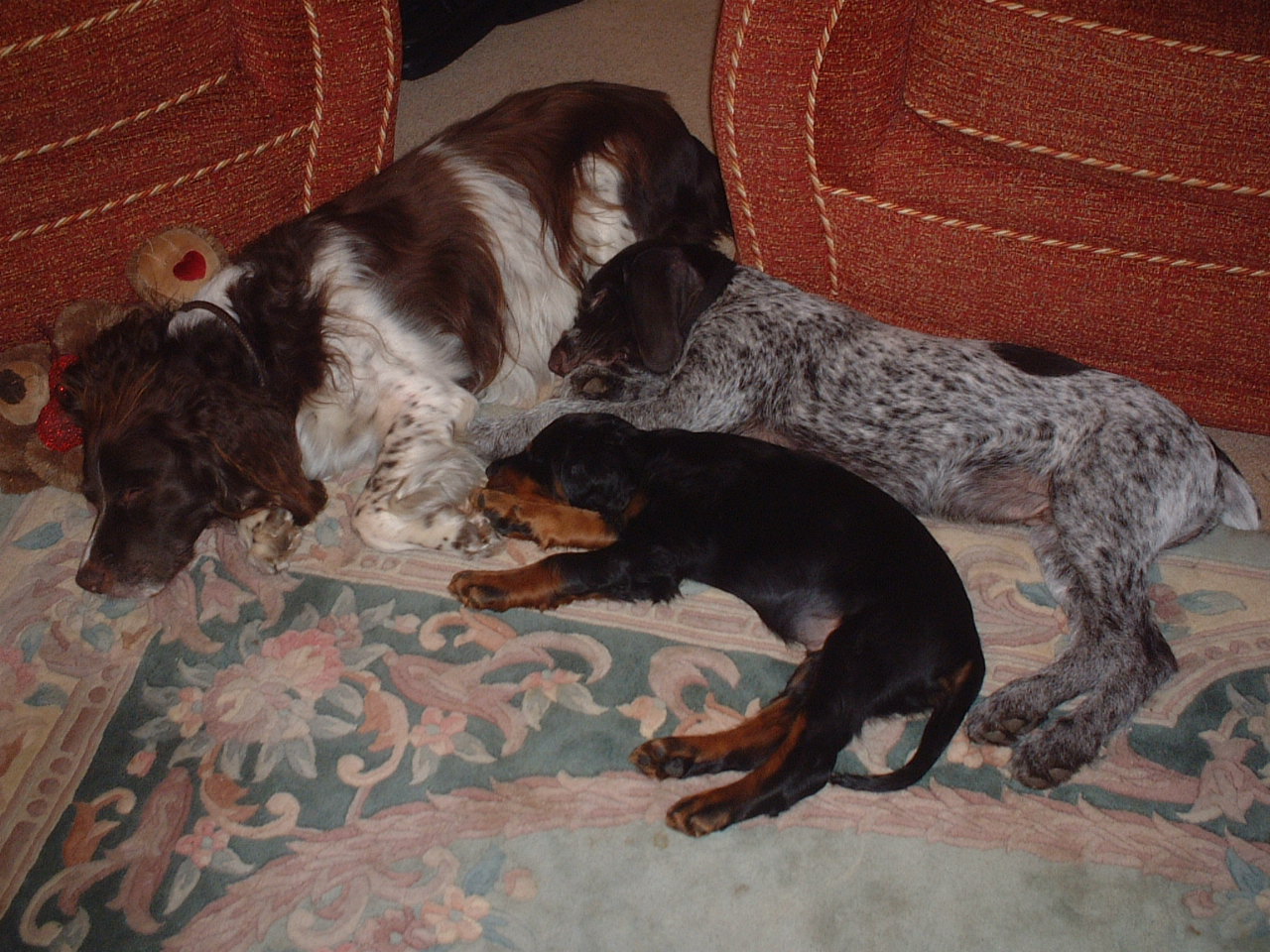 Miss Izzy had joined the family by the time we brought Rill House in Slapton. She was a proper 'Princess' and a complete Daddy's girl. Never quiet for a moment and both the boys adored her and she knew it! Her nickname was not the 'gobby trollop' for nothing...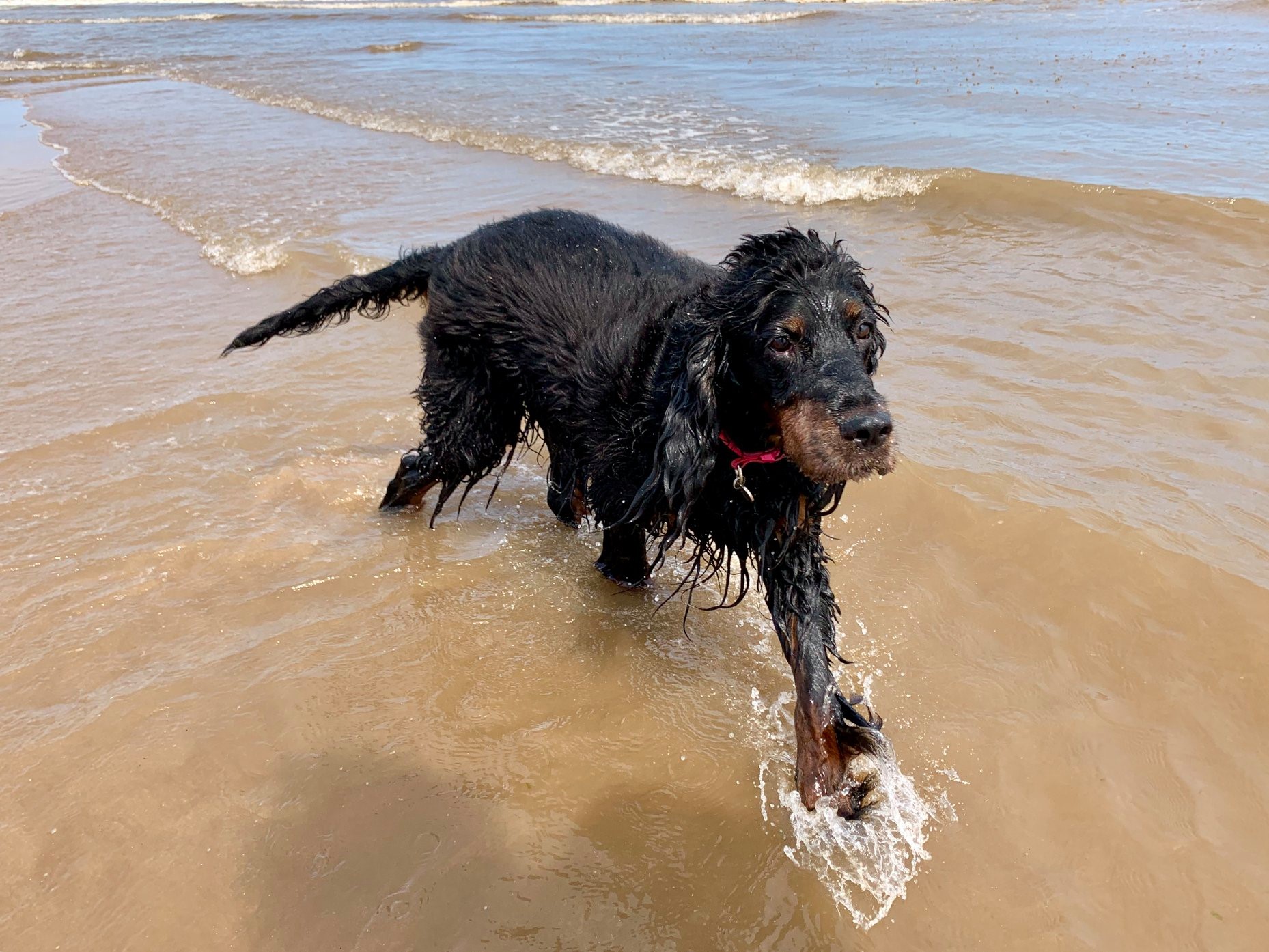 Harry crossed the Rainbow Bridge and a few months later Sophie (Gordon Setter) burst into our lives. She is a girl who knows her own mind and is either completely independent preferring to spend as much time in the garden as she can or is completely in your face demanding cuddles and loves nothing more than falling asleep on the bed at night with her face on top of mine (Emma).
All of our dogs from Archie and Harry onwards have been Pet Blood Bank Donors such a fantastic charity, do take a look at the work they do. Jake was past 8 years old when they started and Izzy was under 25kgs their minimum weight. Sophie is no different and this is her at a recent Pet Blood Bank event with her new best friend where she was an ambassador for the Charity.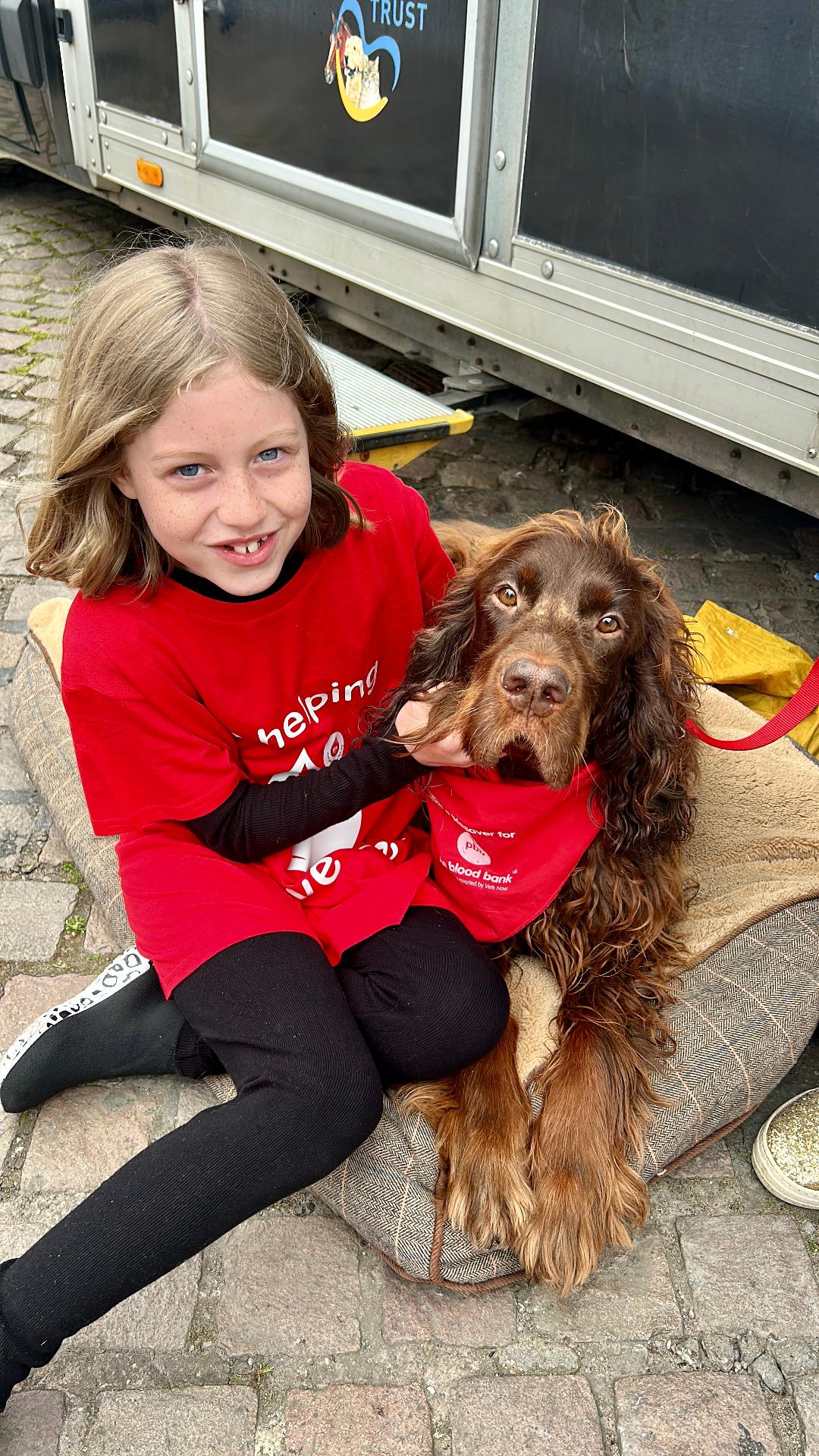 After Archie crossed the Rainbow Bridge, George (Gordon Setter) arrived in our lives. We have never known such a laid back Gordon Setter, Sophie was one when he arrived and she was delighted to 'adopt' him although she was not at all firm with him till he was over 2 years old, She now rules the roost! George is a complete charmer and such a gentleman, he likes things the way he likes them. He has 'his' spot on the sofa and on the bed (taking up most of my (Emma) side of the bed) and the faces he pulls if one of the others is there are hysterical.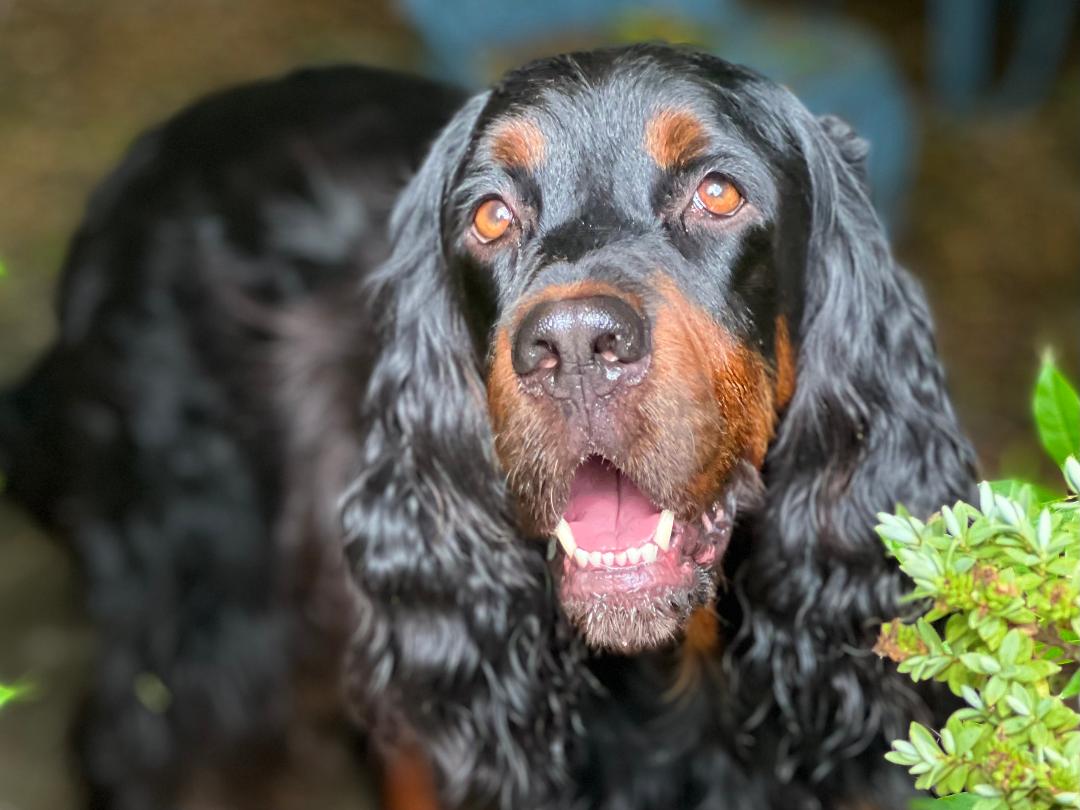 Izzy also crossed the Rainbow Bridge and we had planned on being a 2 dog family... Then we heard that a good friend who had bred Harry and Izzy had a litter due and the father was one of George's half-brothers (they shared the same Dad). The chance to have a puppy that was a mix of both was too tempting and Charlie arrived. 
Charlie will be 2 in June 2023 and it is fair to say he is a typical bonkers, Gordon Setter, everything is done at top speed with the utmost enthusiasm (and noise). Sophie again 'adopted' him but she had learned her lesson with George and practiced more tough love after 6 months. 
The 3 of them are inseparable and you often find George and Charlie having massive play sessions or curled up together. Sophie often joins in but she keeps 'her boys' in order even though Charlie is bigger than her now, one look from her will put him in his place.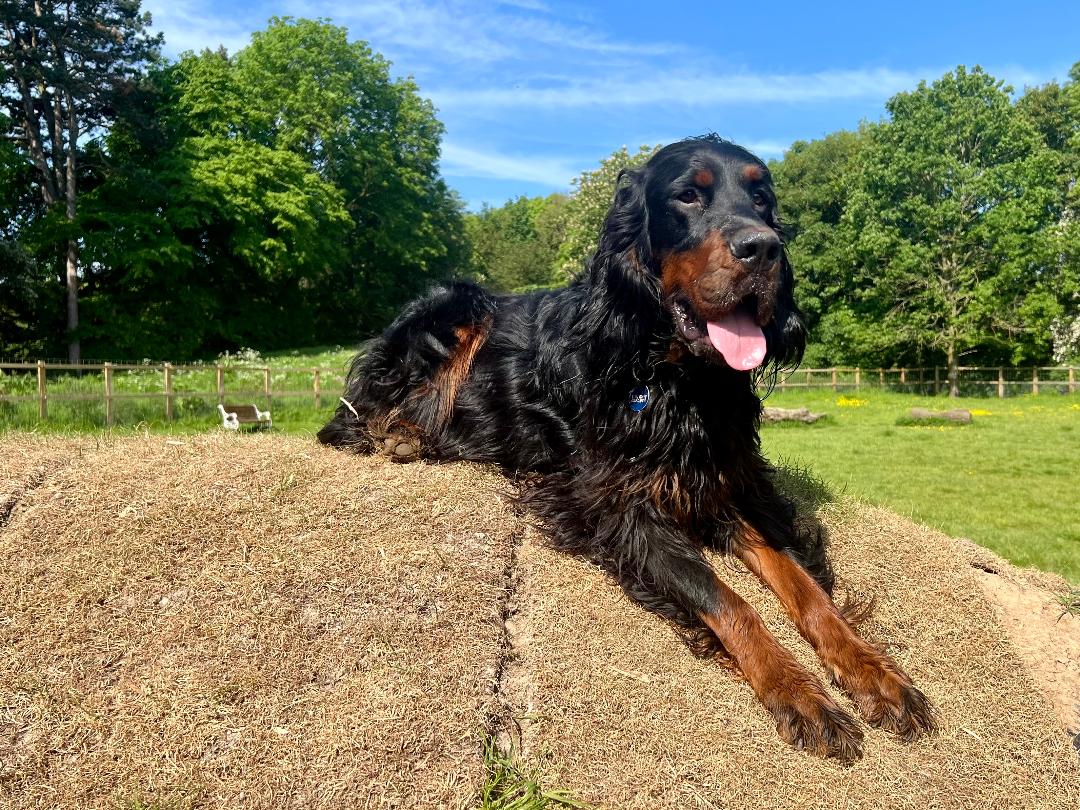 So that is our furry family but we also have Darcey who is a captive bred (many generations back) Indian Eagle Owl. She is completely convinced she is a dog and they will spend hours watching her and she will chat away to them. Their intentions are not as honourable as hers so they never meet apart from nose to beak through her aviary mesh.
This is her a few months old, so adorable with her teddy that lasted for years.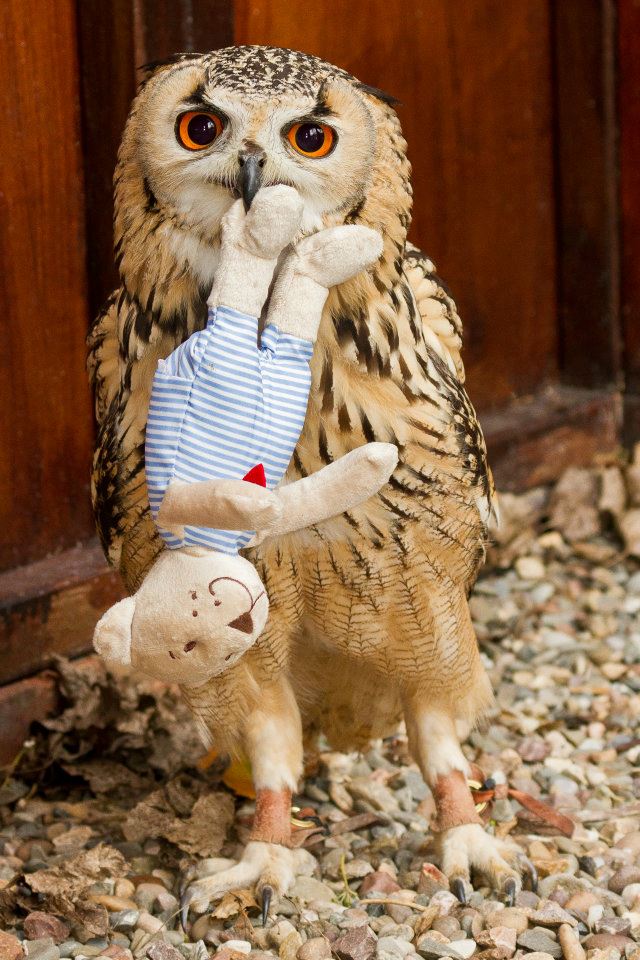 And now, stunning but stroppy!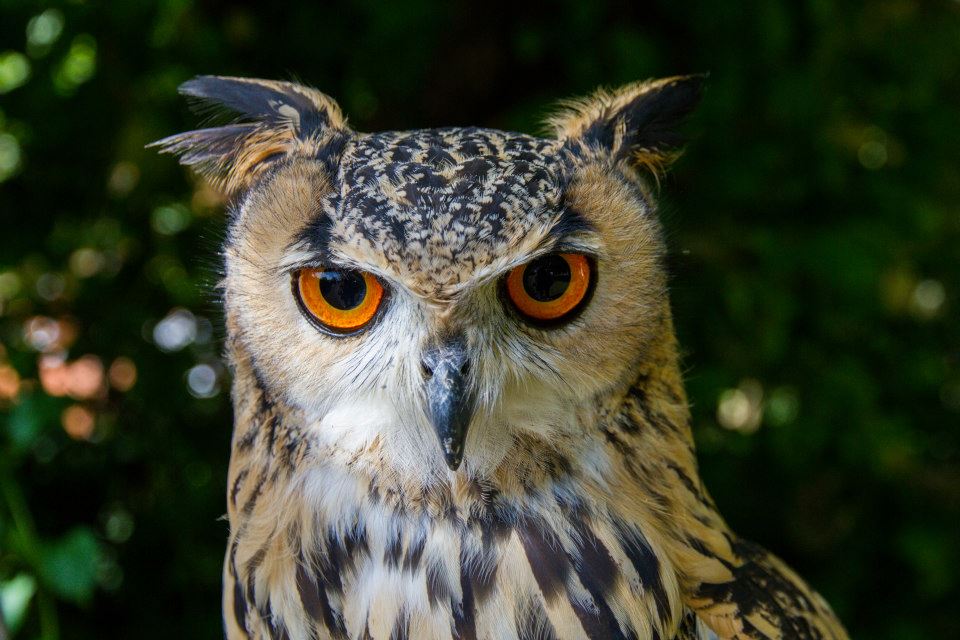 We would love to welcome you to stay please let us know if you have any questions for our pricing click here and then choose 'Show More' at the bottom. To see our availability click here. We only take direct bookings so contact us to book your dog welcoming holiday.