About Us And Our Slapton Journey
 I'm Emma and along with my husband Richard we are fortunate to own Rill House along with our 3 Gordon Setters. We have both been dog lovers all our lives and Richard grew up on a farm with dogs everywhere I got my first dogs when I was 22.
We fell in love with the South Hams region over 20 years ago and brought our 1st holiday home in Dartmouth 17 years ago. From the start we have always welcomed unlimited dogs, no breed restrictions, to stay as we knew the trouble we had trying to find somewhere as we have always had 3 large dogs.
Sophie with her Dad, actually she is a right Mummy's girl.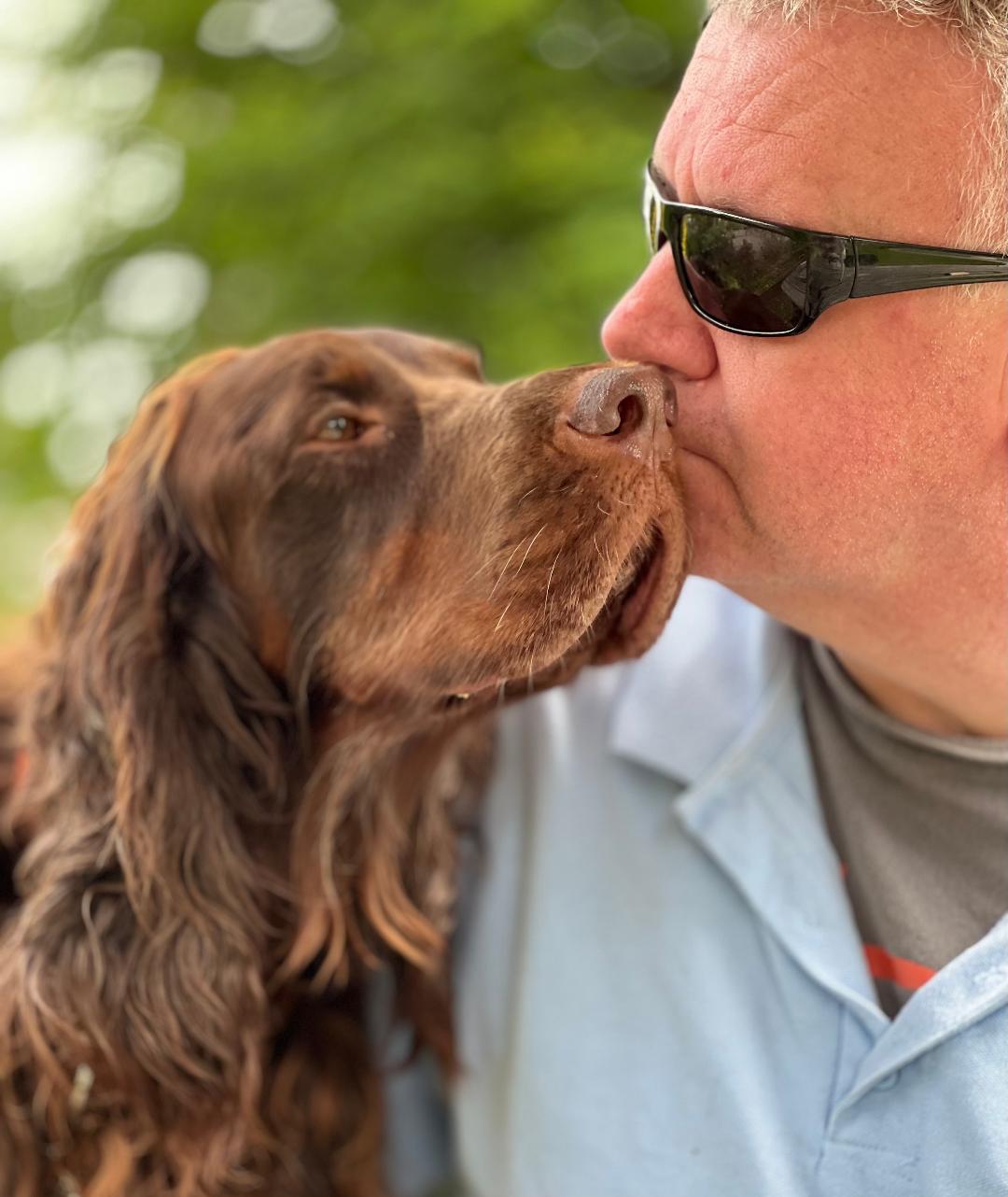 George and Richard, taken with my mobile in the Queens Arms one of the village pubs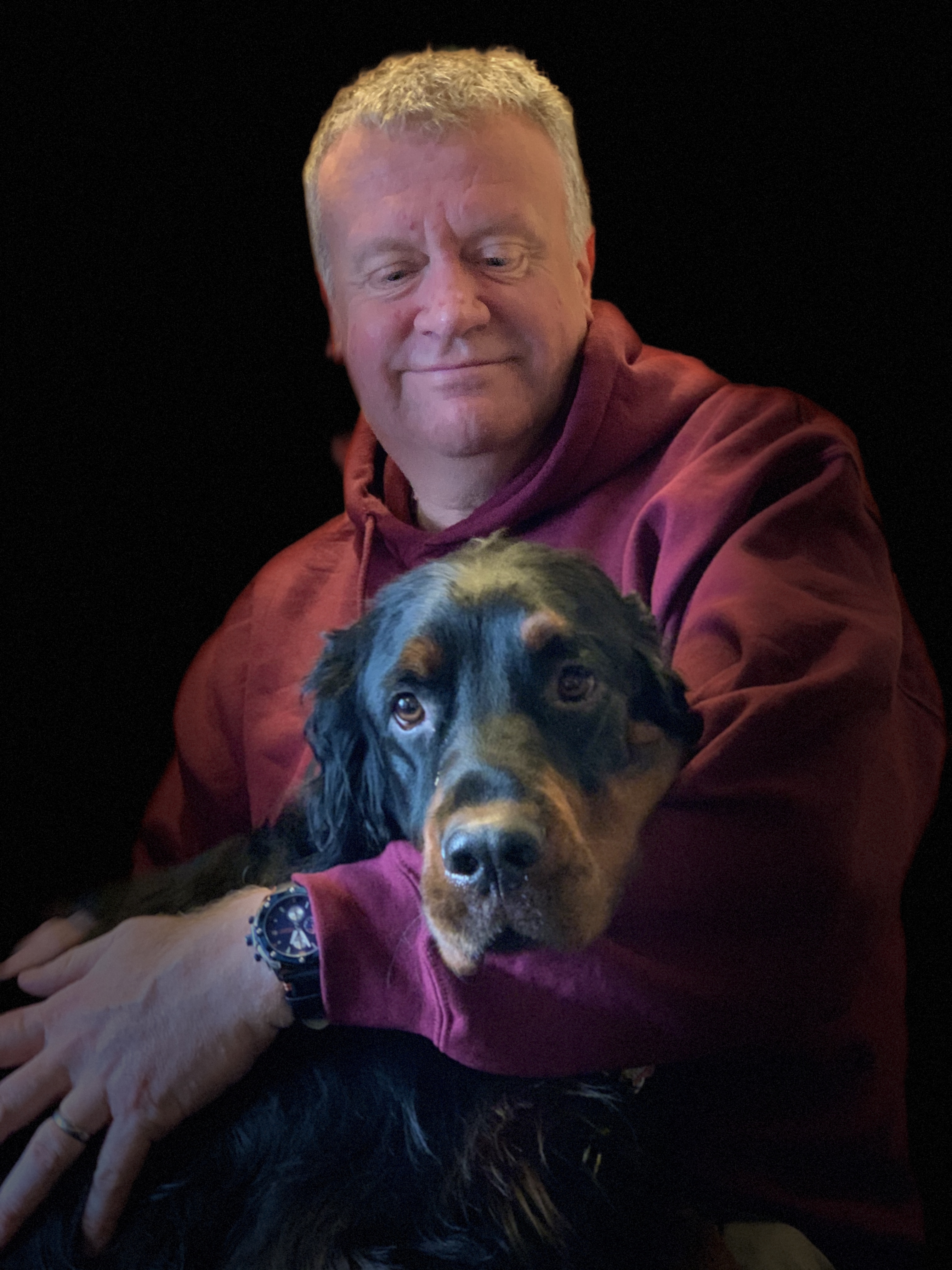 Charlie when he was a puppy and I at a party, I promise I don't wander around with sparkly bits stuck to my face normally!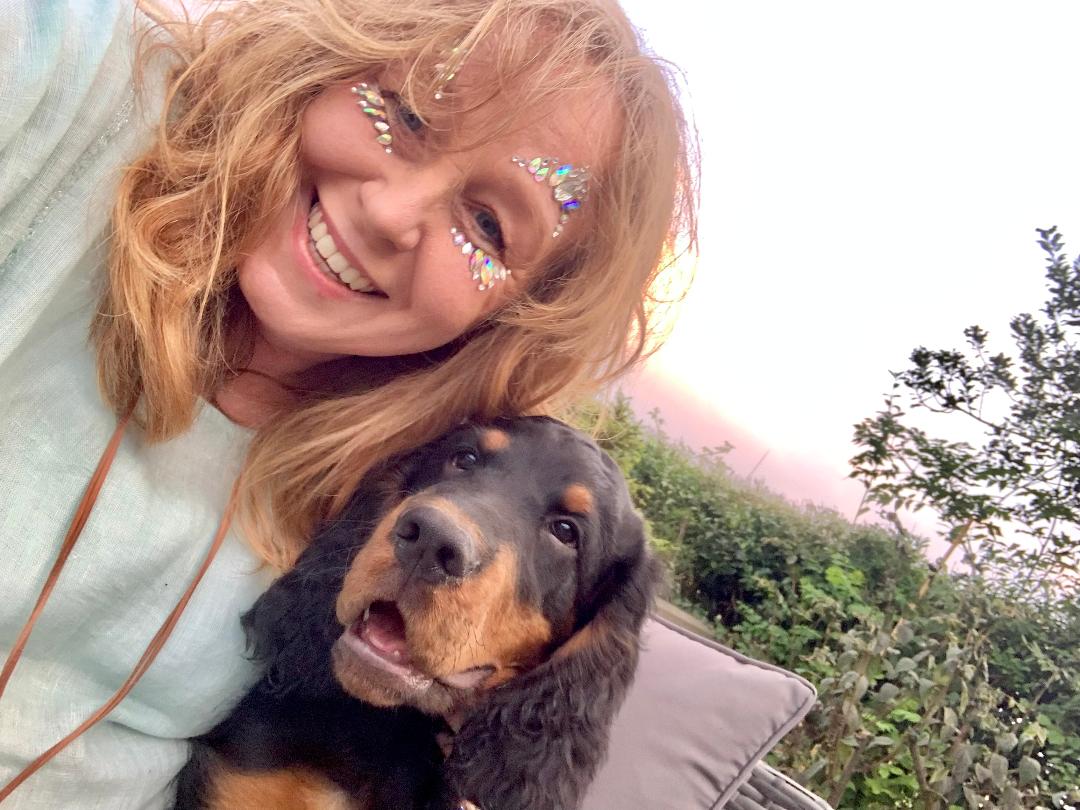 We used to drive out to Slapton from Dartmouth to eat at both village pubs and fell in love with the village. We 1st fell in love with Rill House and after it was on the market for 4 years we managed to buy it and so our holiday home adventure continued.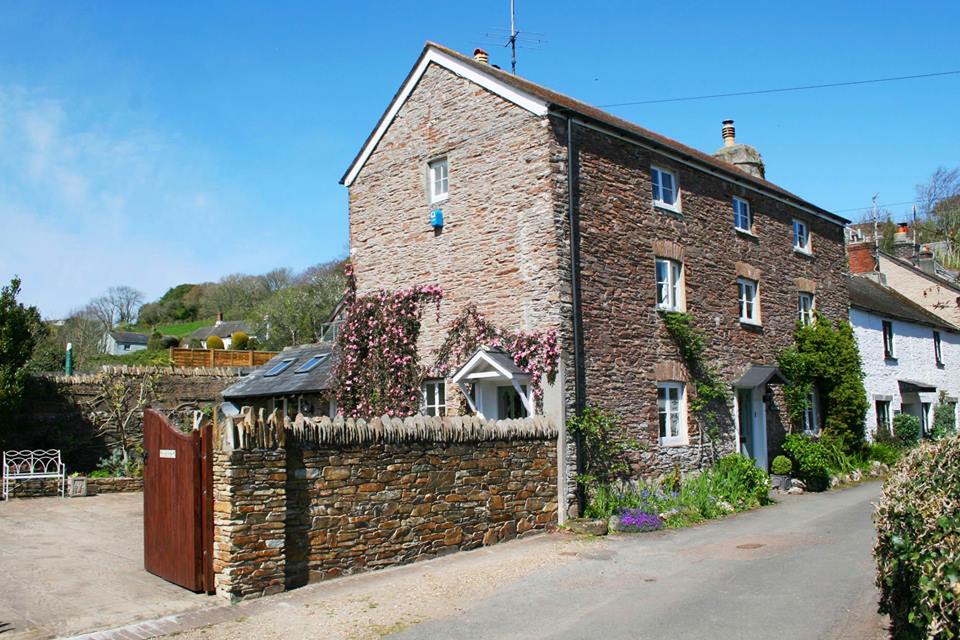 We only take direct bookings you will not find RillHouse on any booking sites as we don't want our guests to feel that there is any barrier in communication with us. When you book we want you to know that you have asked all the questions you want so you know you have booked your perfect holiday location for you and your dogs.  
We would love to welcome you to stay please let us know if you have any questions for our pricing click here and then choose 'Show More' at the bottom. To see our availability click here. We only take direct bookings so contact us to book your dog welcoming holiday.